HOUSTON, TX - There are plenty of health benefits of massage therapy such as it boosts immunity, soothes stress and anxiety, eases muscle pain, and much more. There are several massage therapists in the city ready to serve you with quality treatments and help you relieve your stress and tension, here are some of them.
1. Cloud 9 Foot Spa West U
Started in 2013, this award-winning massage therapy center has been serving heavenly massage treatment for its customers. Cloud 9 Foot Spa West U is a wonderful place to enjoy a heavenly massage with your family, friends, or by yourself. With its relaxed atmosphere and tranquil facility and, the center provides a space for people to rejuvenate and relax at the highest level.
One of their therapists has a unique and effective technique for relieving body pain with deep tissue work using the thumb pressure point technique. With its exceptional massage treatments, this center was voted the #1 massage place by Half Moon Bay Review readers. Cloud 9 is an expert in Swedish and Hot Stone Massage.
Location: 2511 West Holcombe Boulevard, Suite B, Houston
2. Massage Heights
As a leading massage therapy clinic in the city, Massage Heights is dedicated to the well-being of every customer who comes to its clinic. They are also determined to maintain good relationships with customers, members, team members, franchise owners, and the entire family of Massage Heights. This clinic aims to improve people's lives through massage treatment and skin therapy.
Situated in a smoke-free working environment, Massage Heights is a perfect place to recover and rest. Their professionals use biodegradable lotions and massage oils for all therapies and treatments.
Location: 2625 Louisiana Street, Suite H, Houston
3. Zalla Massage
Founded in 2010 by Zalla Otten, it is a custom massage studio and one of the fastest-growing massage studios in Houston. Zalla Massage has the highest quality therapists who are ready to give their clients the excellent treatment they need.
This studio features vintage decor in a comfortable 100-year-old cottage that offers a relaxing and calm atmosphere. There are also therapies for pregnant and new mothers which include prenatal and postpartum massage at Zalla.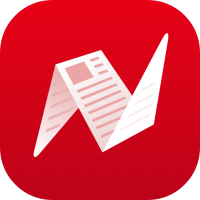 This is original content from NewsBreak's Creator Program. Join today to publish and share your own content.