HOUSTON, TX - In Houston, Mastro's restaurant sits at 1650 W Loop South, Houston, TX 77027. They open from Sunday to Thursday from 5 PM to 10 PM. On Friday and Saturday, they open from 5 PM to 11 PM. They have various choices of appetizers and entrees, such as blackened salmon with mango lobster butter and jalapeno tuna sashimi.
Mastro's Restaurants, LLC is a gathering of refined, classic steakhouses and luxurious fish houses. They earned several epithets from diners and critics, such as "masterful" by Los Angeles Daily and "high end" by Los Angeles Times.
There is a stringent dress code at Mastro's. They don't permit customers to wear beachwear or gym wear, such as hoodies or jogging trousers. Customers are not allowed to wear athletic apparel such as sleeveless shirts or tank tops. They are also not allowed to wear big or baggy clothes such as beanies, bandanas, or ball caps. There will be no extremely exposing clothes permitted.
Clothing that emits foul scents is not allowed on the premises under any circumstances. In short, proper attire is obligatory if you want to eat at this restaurant. The restaurant's management retains the right to reject service to guests who are dressing improperly, regardless of whether or not they have a reservation at the restaurant.
This restaurant also has some core values, such as establishing "Guests for Life" who are loyal to Mastro's brand and Maintaining long-term connections with business partners, the communities, and vendors.
At their restaurant, they strive to provide their customers with the best possible experience by collaborating their finest steaks and seafood with outstanding service in an urban and engaging environment.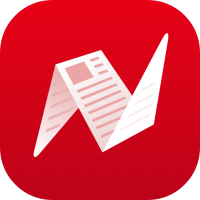 This is original content from NewsBreak's Creator Program. Join today to publish and share your own content.