HOUSTON, TX — The University of Houston-Downtown or UHD's Marilyn Davies College of Business recently invited Houston native, Olympic boxing legend, and Olympic bronze medalist Marlen Esparza to its annual Week of Welcome on Tuesday, August 24.
UHD students had the chance to meet Esparza, who's also a current World Boxing Council Flyweight World Title Belt Holder, receive autographed postcards, and get free tacos while experiencing the excitement of going back to school.
Week of Welcome is UHD's weeklong campus-wide celebration to welcome students. The event features special activities, food, and a chance to meet student organizations, advisors, and other UHD entities during the event. The event's attendees include UHD Dean of Students Dr. Meritza Tamez and Marilyn Davies College of Business Dean Dr. Charles Gengler along with the UHD Gator mascot.
First introduced to boxing at the age of 11, Esparza graduated from Pasadena High School with a 4.6 GPA while serving as student body president.
Her accolades include winning two Women's Boxing U.S. National Championships in 2006 and 2007; a bronze medal at the 2006 World Championship; and was one of the first females to medal in the sport in the 2012 Olympic Games in London, which garnered her partnerships with CoverGirl and Fortune 500 companies such as Nike and other national names like Coca-Cola.
She also won the U.S. National Championship title three times while maintaining a winning streak from 2013 to 2015 and earned a gold medal in the 2014 Women's World Championship.
According to UHD, Esparza embodies excellence both inside and out of the boxing ring and is a reflection of UHD's student body, which is more than 50 percent Hispanic. Esparza claimed that being a huge proponent of education herself, it's an honor to come to Houston and speak to her fellow Houstonians about what dedication and education mean to her.
Additionally, award-winning Houston artist Betirri Bengtson brought a sample installation of his newly painted "Female Power" mural, which showcased Esparza and fellow local Olympian Emily Chen.
Regarding Esparza, Dean of the Marilyn Davies College of Business Charles Gengler stated that the amazing World-Champion Olympian symbolizes the determination and mental strength of their students.
Gengler believes that they all need the same drive and belief in themselves that she embodies, and UHD Gators work hard both at their studies and at their jobs because they know that the long road to their own personal victories is through their commitment and focus. They get hurt, have setbacks, but they recover from these blows and come back as winners.
Dean of Students Dr. Meritza Tamez also stated that it is a privilege to have a distinguished boxer and Olympic medalist Marlen Esparza at UHD. She has changed the narrative for women in her own right by paving a path for others like her in the world of boxing and being the first-ever female pro boxer.
Tamez also added that like many UHD students, Esparza serves as an example that their dreams are achievable if they remain dedicated to their purpose and resilient to adversity.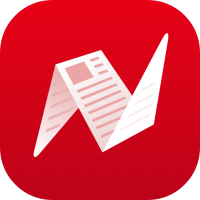 This is original content from NewsBreak's Creator Program. Join today to publish and share your own content.