HOUSTON, TX - Winter storm Uri wreaked havoc on Houston and the rest of Texas. In the absence of electricity and water, many people hunkered down in their homes, and for those who were lucky, that miserable week was the worst of it. Chef Sasha Grumman, I'll Have What She's Having (IHWSH) volunteer, took some actions, and helped others in need. Below is her story and experience in working as a volunteer.
Her Involvement
Last year, World Central Kitchen (WCK) approached her to work with them. She worked with others to create the Chefs for the Polls initiative, which connected food vendors with polling places to feed the community. She joined WCK because she believes in the organization's goal. When there's a crisis or a need, they go, and this mission takes her all over the globe.
Her Efforts to Help Others
Due to the pandemic, she could not prepare meals for those in need, but she could use her network to get other chefs and merchants involved. Vendors and people in need are her primary focus. She, like other Texans, lost power and water after winter storms. She was fortunate enough to be able to depend on her friends and family for shelter and community.
Such situations would not be possible without the tenacity and determination of the people and the community. In the end, it leads them back to the roots of hospitality, which is human connection and giving to others. The people needed support and optimism at times like those, and she felt that a hot meal might solve the problem.
Food for Thoughts
She said that she focuses her objective on the search for helpers. Her objective is her motivation to keep pushing through everything the world throws at you. Get involved and inspire others around you. Everyone can do their share to spread goodwill and generosity.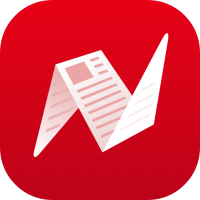 This is original content from NewsBreak's Creator Program. Join today to publish and share your own content.