HOUSTON, TX - UB Preserv is a restaurant that brings together the different cultural backgrounds of Houston's city. This restaurant aims to be the confluence of the many cultures of Houston's community by offering up Houston on every plate.
Among their finest and varied multicultural dishes are Thai Chile, tomatillo, calamansi, crawfish, and Creole mustard, along with suya and miso. Every season, experience, and exploration of Houston influence the cuisine at this restaurant. With wines and styles from all over the world, the UB Preserv wine list reflects the diversity of its culinary menus.
The UB Preserv team has seven members. Chris Shepherd is the current owner and also a chef. The award-winning James Beard-nominated chef, Chris Shepherd, opened Underbelly in 2012 and has since helped transform Houston's culinary scene. To transform the space into Georgia James, a steakhouse inspired by the original One Fifth Steak concept, he shuttered Underbelly in March 2018.
For his culinary depiction of Houston's history and culture, the chef established the UB Preserve. He proceeds to share his story about Houston and no longer confines himself to locality and animal butchery. Patricia Sharpe, a food writer, wrote that Chris Shepherd's Underbelly inspired the moniker of UB Preserv because it's an imperfect venture that's subject to modification.
Some recommended dishes are pork dumplings, crispy rice salad, and salt pepper squid. They also serve smooth and buttery Tom Yum Noodles. As for the taste, it's out of this world. The desserts, such as the Brownie Sundae and some ice cream, were also excellent. Nevertheless, the kitchen was the main attraction, as they created a magical process in cooking the meal.
If you have enough curiosity to taste one of its delicacy cuisines, head straight to 1609 Westheimer Road Houston, Texas 77006. For walk-in customers, they always leave a section of the dining room and bar chairs open. Call (346) 406-5923 if you want to make a reservation.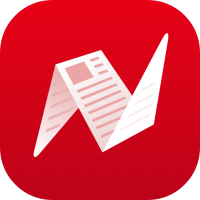 This is original content from NewsBreak's Creator Program. Join today to publish and share your own content.