HOUSTON, TX – This year, 9 San Jacinto College student-athletes earned the National Junior College Athletic Association or NJCAA recognition for their academic achievements throughout the 2020/2021 season. Every year, NJCAA recognizes student-athletes across the nation for their dedication in the classroom on the NJCAA All-Academic Teams.
Dr Christopher Parker, the President and CEO of NJCAA claimed that despite obstacles and adjustments, NJCAA student-athletes rose above challenges to display widespread academic success in 2021. Parker also added that it is incredible to see these individuals competing again and accomplishing rich athletic and academic success concurrently and NJCAA commends their efforts.
For this year's academic honors, there are 2,336 student-athletes who obtained first team, 2,640 obtained second team, and 3,297 received third-team honors. In order to be eligible to earn these academic honors, these student-athletes have to achieve an overall GPA of 3.60 or above throughout the 2020-2021 academic year. The criteria for the three all-academic teams are as listed below:
- NJCAA All-Academic First Team: 4.00 GPA
- NJCAA All-Academic Second Team: 3.80-3.99 GPA
- NJCAA All-Academic Third Team: 3.60-3.79 GPA
The full list of 9 student-athletes who obtained the NJCAA all-American recognition is available on San Jacinto College's website at https://www.sanjac.edu/news/9-san-jacinto-college-student-athletes-earn-njcaa-all-academic-recognition.
Upon these achievements, the Vice-Chancellor for Strategic Initiatives at San Jacinto College Dr Allatia Harris said that the college is extremely proud of these players, as we are all of their student-athletes. The institution takes pride in its competitive athletics teams and their rigorous academics. Harris continued that their student-athletes work hard on and off the field, and they are deserving of this recognition.
To access the full list of NJCAA academic honours, visit the NJCAA website at https://www.njcaa.org/awards/academic_student-athlete.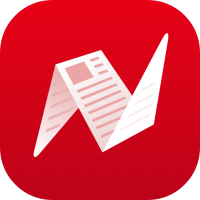 This is original content from NewsBreak's Creator Program. Join today to publish and share your own content.