HOUSTON, TX - Despite the diverse restaurants spread in Houston, we will take you to walk down memory lane to the top four oldest restaurants and explore their recipes for generations.
1) Three Brothers Bakery - 1949
https://3brothersbakery.com/
4036 S Braeswood Blvd
Sigmund, Sol, and Max first opened the bakery on Holman Street. Though they encountered many obstacles in running the business throughout the years, now they have expanded in three locations. (hyperlink 'locations' https://3brothersbakery.com/locations-hours/) Stop by to have a bite of their traditional Jewish bread, bagels, cookies, pies, cupcakes, custom cakes, and more.
2) Molina's Cantina - 1941
https://www.molinascantina.com/
7901 Westheimer Rd & 3801 Bellaire Blvd
All the way from Mexico to Houston, Raul and Mary Molina started Old Monterrey in 1941 which was one of five Mexican restaurants at that time. Later, Old Monterrey changed to Molina's Cantina that serves affordable Tex-Mex food. Try their empanadas or quesadilla as appetizers and Mexico City Dinner, their recipe since 1941 that consists of Beef taco, cheese enchilada, bean tostada, tamale with chilli, guacamole, chilli con queso, rice, and beans.
3) Lankford Grocery & Market - 1938
https://lankfordgrocery.weebly.com/
88 Dennis St.
Nona and Aubrey Lankford started the business as a grocery store. After serving deli sandwiches for a while, it has got a lot of attention from the crowd as their local favorite lunch spot. Until 1917, they launched their signature all-beef burger, such as Red, White, Blue Burger, and Grim Burger loaded with bacon, fried egg, jalapenos, cheese, and macaroni.
4) Christie's Seafood & Steak - 1917
https://www.christies-restaurant.com/
6029 Westheimer Rd
Visit the ultimate oldest restaurant that has been operating for over a decade at 6029 Westheimer Rd. This is a family-owned steakhouse dedicated to serving gulf coast seafood and Texas-sized steaks with handmade soups, salad dressings, and sauces daily. They use locally sourced ingredients for their consistent recipes over the years. The fresh meat and seafood taste, unlike any other restaurants that you could find in Houston.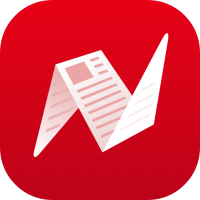 This is original content from NewsBreak's Creator Program. Join today to publish and share your own content.