HOUSTON, TX — Recently, the FDA has expanded the emergency use authorization to include a third dose of the Pfizer and Moderna COVID-19 vaccine for those who have weakened immune systems. But many people are wondering whether or not it's necessary to get the extra shot.
To clear up the confusion about this, Dr. H. Dirk Sostman, the chief academic officer of Houston Methodist, answers questions about the third dose of the vaccines.
According to Dr. Sostman, the third shot is only recommended for certain individuals who are immunocompromised. This includes people who have received an organ transplant, receiving immunosuppressive treatment, or have a severe primary immunodeficiency. He further said that boosters, on the other hand, are going to be offered soon, but not everyone will be eligible for it right away. People will be eligible for a booster shot after 8 months following the second dose of their mRNA vaccine.
But what's the difference between a third dose and a booster? Dr. Sostman explains that a third dose is simply, as the name explains, an additional dose of the primary shots of the same vaccine. Meanwhile, a booster has the purpose of prolonging protective immunity for people who show evidence that the protection can wear off after some time.
People who should take the third dose are those who are immunocompromised, this includes those who are currently being treated for blood-related malignancies or a solid tumor, have received a solid-organ transplant and are currently taking immunosuppressive medications, have received a hematopoietic stem cell transplant or a CAR T-cell transplant in the last two years, and many more.
Third shots are immediately available for immunocompromised people, and they can take them at least 28 days after their second shot. Boosters, on the other hand, will be available for the rest of the population starting from September 20. Although people who have received both shots of either the Pfizer or Moderna vaccines can get a booster 8 months after, public health officials are still determining whether those who received the Johnson & Johnson vaccine will need the booster too.
All in all, Dr. Sostman said that health experts believe that the third shot for immunocompromised people and the booster for the rest of the population is the best way to ensure everyone is protected, especially with the spread of the Delta variant. That is, of course, on top of wearing masks, washing your hands, and avoiding crowds.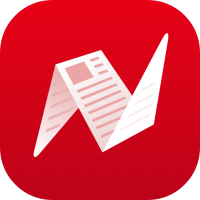 This is original content from NewsBreak's Creator Program. Join today to publish and share your own content.