HOUSTON, TX - Traditional Chinese medicine is one of the alternative medicines that you can choose based on your needs. Visit one of these three places if you want to have traditional Chinese medicine clinics.
1. TCM Acupuncture & Herbs Clinic
TCM Acupuncture & Herbs Clinic, located at 9440 Bellaire Blvd Ste 238 Houston, TX 77036, is a clinic that offers traditional Chinese medicine and acupuncture. The services of this clinic include medical dermatology, autoimmune diseases, digestive disorders, women's health, allergy, pain management, mental health, and sub-health conditions.
You can call the clinic at (832) 930-0688. It opens every day except on Sunday starting from 10:00 AM to 5:00 PM.
Hoa Da Herbal Medicine, located at 11210 Bellaire Blvd Ste 126B Houston, TX 77072, is a clinic that offers Herbal Medicine, Consultation, Acupuncture, Cupping, and DDS Bio Electricity Therapy. This clinic also provides health products. You can try a service such as Gua Sha which is pain relief and muscle relaxation that comes from a scraping technique or Bio Electricity Therapy which can relieve pain.
It opens every day except on Wednesday starting at 9:00 AM.
3. Dr Bing You
Dr Bing You is a doctor who has western and eastern medicine background and is also the founder of the weMED Clinic. You can meet him at 4126 southwest Fwy Ste 1130 weMED Wellness Center of Integrated Medicine Houston, TX 77027. You can call the clinic at (713) 572-3888 to make an appointment. You can get the service of this clinic such as acupuncture and wellness program.
It opens five days a week except on Saturday and Sunday starting from 8:00 AM.
Have you decided where to go? Choose one or more clinics that you think are good for your health.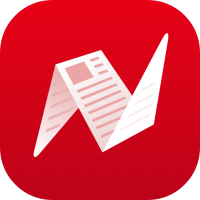 This is original content from NewsBreak's Creator Program. Join today to publish and share your own content.