Houston, TX - Some people like to have their coffee at home, while others love to find new places around the city. If you find drinking the same coffee everyday is getting boring, try out these cozy coffee shops across Houston.
1. EQ Heights
Located on the Heights Boulevard, this colorful coffee house offers a homey, cozy feeling. Beside coffee, EQ Heights offers both savory and sweet treats that include melty grilled cheeses, sandwiches, lemon bars, salads, and sausage kolaches.
2. Cafeza
Located in First Ward, Cafeza is inspired by the cafe from Buenos Aires and Barcelona culture. This place offers more than coffee as they have delicious treats ranging from chocolate croissants, churros and fried platains, empanadas, to tropical fruit bowls. Cafeza also hosts live music when it's possible to make your stay more enjoyable.
3. Sycamore Grounds Coffee House
This place gives off a rustic neighborhood coffee shop vibe that makes you feel comfy and warm. Sycamore Grounds Coffee House offers hot beverages with foamy masterpieces including Cappuccinos, Lattes, Chai Tea Lattes, and seasonal lattes like pumpkin spice latte. When you order a cup of coffee, you can also choose your glass from their mugs collection. They also have baked goods, quiches, breakfast tacos, and an original recipe called "Local Honey Bear." A new drink, pie, and bakery are available every month.
4. Mercantile
Located in the recesses of Montrose, this place offers coffee, wine bar, and beer which make it an all day long spot to chill. Mercantile provides one in-house rope swing, comfy coaches, and stainless tables. For the food, you can find El Rojo's taco truck on Mercantile's patio.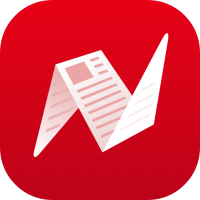 This is original content from NewsBreak's Creator Program. Join today to publish and share your own content.