HOUSTON, TX - The Moody Center is an art center located at Rice University, Houston. Adjacent to Shepherd School of Music and James Turrell Twilight Epiphany Skyspace, it is dedicated to the trans-disciplinary collaboration of arts, sciences and humanities.
The Center features an art gallery space, a 150-seat black box theatre, a gallery for experimental performance and a café. It is open to the public from Tuesday to Saturday from 10 a.m. to 5 p.m. and it is closed on Sundays, Mondays and holidays.
The 50,000-square-foot art center aims to be a place where people can make and present works in all fields, do flexible teaching, and gather creative cooperation for national and international artists.
With numerous art studio facilities, such as a woodshop, metal shop, paint booth, rapid prototyping areas, studio classrooms, technology lending library and audiovisual editing booths, several artworks have been born here.
The Moody Center is a home for several exhibitions and events, such as Brie Ruais; "Movement at the Edge of the Land" Opening Reception on June 5. Past exhibitions also include "Dimensions Variable," launched on June 12.
There were also classes and workshops. The most recent ones were "Mindful Movement Classes" with the Gibbs Recreation and Wellness Center and "From the Group Up," a workshop around the element of earth with Alejandro Chaoul, both on June 2021.
Visitors can still catch up to Sheila Hicks' "The Questioning Column," available from May 17 until August 28, 2021. In addition, there will be "Artists-in-Dialogue: Brie Ruais and Sara Zewde", a virtual event on Friday, August 27, 2021, hosted at Rice University.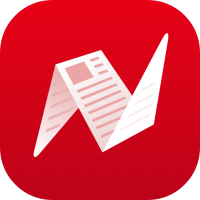 This is original content from NewsBreak's Creator Program. Join today to publish and share your own content.