HOUSTON, TX - General Assembly Houston is holding a virtual event called "Self Care Through The Job Search Process" on Wednesday, August 11.
This virtual event is free and will start from 4.30 p.m. until 5.30 p.m. If you are currently looking for a job, join the event and get insights directly from professionals.
The event will discuss self-care and how to take care of your mental health during your job-seeking process. You will also learn how to deal with rejection, the ups and downs of job-seeking, and how to build a healthy and successful daily job search routine.
The event will feature LT Ladino Bryson as a speaker. She is the CEO and Founder of vCandidates.com. LT has been recruiting since 2012 and has helped thousands of job-hunters, and has placed over 600 candidates.
Affectionately known as "The Employment Therapist", LT has worked for clients such as Tesla, Red Ventures, Sharp Business Systems, MSC Direct, and others in the engineering, IT, creative services, accounting, healthcare, and hospitality industries.
In addition to her recruiting background, LT also has been published in numerous publications and blogs, including Forbes.com, US News & World Report, Arizona Republic, Fortune.com, Family Circle, Recruiter.com, and HR Technology.
Moreover, General Assembly Houston also partnered up with some recruitment agencies and a non-profit organization for this event, which include:
- San Diego Workforce Partnership
Helps job seekers increase their economic mobility, help businesses grow, rebuild, thrive, and prepare the youth for their future.
- Sacramento Works
Sacramento Works partners with the workforce community to provide resources and services to employers and job seekers.
- ChickTech
A national non-profit organization committed to increasing women workers in the technological industry.
- CONVERGE
Designed for fresh graduates to help their transition from students to professionals.
To attend the event, register here. https://www.eventbrite.com/e/general-assembly-self-care-through-the-job-search-process-tickets-161190133027?utm-campaign=social&utm-content=attendeeshare&utm-medium=discovery&utm-term=listing&utm-source=cp&aff=escb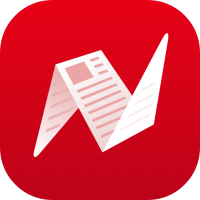 This is original content from NewsBreak's Creator Program. Join today to publish and share your own content.