HOUSTON, TX - This fall, sponsored by the University of Houston in cooperation with the University of Houston-Downtown and Texas Southern University, the CyberCops program will introduce a new training program called Reserve Officer Training Corps.
The program also received a $250,000 grant from the U.S. Navy's Office of Naval Research. The CyberCops program recruits students from the three participating universities' ROTC or Reserve Officer Training Corps programs.
This new cybersecurity program aims to trains students to keep their corner of the internet secure, and also to prepare them as future gatekeepers of cybersecurity. Rakesh Verma, a computer science professor at the UH College of Natural Sciences and Mathematics will lead the CyberCops program.
"The Department of Defense is interested in artificial intelligence and machine learning, and how those fields intersect with the needs of defense. They want students who plan on taking up careers in defense to have that kind of training and background," he said.
"Because these are ROTC students, the expectation is they will enter into a D.O.D. agency. But there are a lot of opportunities in the private sector, too, for people coming out with cybersecurity backgrounds."
The students will be trained and taught how to protect data, networks, computers with one critical lesson: Always stay a step ahead.
"The students will gain expertise in the intersection of a number of fields, including data science, machine learning and cybersecurity. They will have a semester of classroom training then spend about 10 weeks in my lab on the University of Houston main campus. There, they will study models on statistics, machine learning, natural language processing and data mining," Verma explained.
The natural language processing he mentioned is not only referred to the digital language of computers but also other written and spoken words in some languages including, English, Chinese, Russian, many more.
There will be six talented students recruited for the CyberCops program and will start their training program at the University of Houston campus.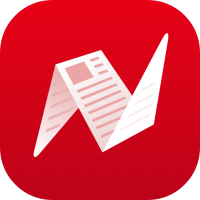 This is original content from NewsBreak's Creator Program. Join today to publish and share your own content.