HOUSTON, TX — Nine students from the IRM program at the University of Houston-Downtown's Marilyn Davies College of Business have successfully obtained the University Associate Certified Risk Manager designation from The National Alliance for Insurance Education and Research.
The nine students are Nurbek Karshygayev, Kris Murphy, Patrick Ogude, Jr., Pierre Phillips, Ana Escribano, Tim Harris, Jasmine Silinzy, Stephanie Westmoreland, and Michael Stein.
Besides being crucial to career growth and professional development,such credentials or designations demonstrate the depth of the students' knowledge of the industry that will eventually lead to job offers and even future advancement.
The IRM program prepares its majors for insurance careers including underwriting, claims adjusting, insurance appraisers, loss control, auditing, brokers/agents, risk analysts, personal financial planners, and others, which will be provided by a stable industry seeking talented prospects.
Expressing his pride in the students' accomplishments, President and CEO of The National Alliance, William J. Hold, CRM, CRM, CISR, said, "We would like to congratulate the newest UACRM class at UHD."
"We started the University Associates Program to cultivate a capable future workforce and inspire the next-generation of professionals in search of meaningful insurance and risk management careers and I can't wait to see how the designation fuels their future successes in the risk and insurance industry," he added.
Meanwhile, one of the students obtaining the designation, a senior business manager, Michael Stein, commented, "This designation helps me as a risk professional because it gives me specialized knowledge that will help me add more value to every client relationship."
"This certification means a lot to me. It was a lot of hard work and a lot of hours studying, but well worth it. I know it will certainly benefit me as I move forward in my career."
Working as a risk analyst for Transocean Offshore Drilling, Stein, a father of two toddler daughters, will graduate with his degree in August and will continue his current role at the company with his views on eventually becoming a risk manager.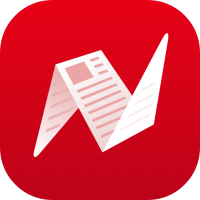 This is original content from NewsBreak's Creator Program. Join today to publish and share your own content.