HOUSTON, TX - The University of Houston Graduate College of Social Work or GCSW with Emory University Rollins School of Public Health, the Southern AIDS Coalition, and Wake Forest University School of Divinity announced that $2,900,000 will be given to 29 organizations across the US to fight the spread of HIV in South in a new phase of funding for the Gilead COMPASS Initiative.
The new round of Transformative Grant Partners will expand its initiative in Oklahoma, Kentucky, and Arkansas with a particular focus on addressing HIV in rural communities. In addition, organizations fighting HIV in 13 states are receiving funding.
SUSTAIN's Transformative Grant Funding is focused on organizational change in trauma such as mental health, wellness, substance use (particularly opioid use), telehealth, and its deviation with HIV in the South.
Led by assistant professor Samira Ali, The SUSTAIN Wellbeing COMPASS Coordinating Center at the UH GCSW awarded $500,000 to five community organizations in the Southern United States including Transinclusive Group, Inc., Pembrooke, FL, the Vision Community Foundation, Atlanta, GA, Palmetto AIDS Life Support Services, Columbia, SC; Capitol Area Reentry Program, Inc., Baton Rouge, LA; CareFirst Foundation, Inc., Miami, FL.
"The Transformative Grant Partners are doing meaningful work to create real change in the lives of people living with HIV/AIDS and their efforts will only be strengthened through this new round of funding," Samira Ali said. "We are in this fight together and look forward to our continued work in the community."
At the beginning of this year, the Gilead COMPASS Initiative expanded to add a new Faith Coordinating Center at the Wake Forest University School of Divinity. The Gilead COMPASS Initiative is committed to combating HIV across the Southern United States, changing the stigma around HIV, saving and improving lives, and ultimately ending the epidemic.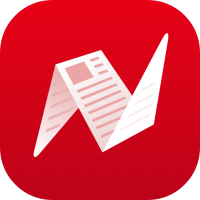 This is original content from NewsBreak's Creator Program. Join today to publish and share your own content.