HOUSTON, TX - Many of us do not have enough time to explore all the culinary options Houston has to offer, but you can still find most of its famous fusion food right at the George Bush Intercontinental Airport.
Terminal A
The Breakfast Klub at Gate A1 offers the soul food of Midtown restaurants to travelers, providing breakfast all day with an expedited counter for those rushing to their gate.
Cadillac Mexican Kitchen & Tequila Bar at Gate A17, operated by Houston-based Landry's Group, provides Tex-Mex favorites such as fajitas, enchiladas, and margaritas.
Hubcap Grill & Beer Yard at Gate A26 is a great place to get a delicious burger in Houston. Its Philly Cheesesteak Burger was rated #5 on Texas Monthly's list of the state's top burgers.
Terminal B
Chef Bryan Caswell's 3rd Bar Eating House in Gate B1 of Terminal B serves Gulf Coast seafood. The full-service restaurant provides fresh oysters, shrimp po'boys, and fresh seafood.
Café Adobe at Gate B88 has been a Houston Tex-Mex favorite for over 30 years. They serve classic Mexican food with a modern touch of fresh ingredients and authentic recipes in a lively setting.
Whataburger at Gate B1 is a great place to go for Texas-style fast food. The honey butter chicken biscuit is highly recommended.
Terminal C
Restaurants like Bam Bam combine the influence of our big Vietnamese community with Cajun seafood classics. Located at Gate C5, Bam Bam's menu includes grilled and raw oysters, poboys, boudin, and gumbo.
Pink's Pizza at Gate C42, a well-known Houston pizza restaurant, is a good option for a fast snack.
More Tex-Mex classics are available at El Premio Tex-Mex Bar and Grill at Gate C34, including classic queso with green chilies and house-made chips, as well as fresh chicken or skirt steak fajitas served with fresh tortillas.
Terminal D
Currently temporarily closed, Hugo's Cocina serves award-winning chef Hugo Ortega's authentic Mexican food. For breakfast, try migas and huevos rancheros, and for lunch and supper, try tacos, tortas (sandwiches), and soups like pozole.
If you're flying into or out of Terminal D, you might want to grab a snack before heading to the airport. All of the local restaurants, including chef Hugo Ortega's Hugo's Cocina and Tony's Wine Cellar and Bistro, are temporarily closed.
There are also a couple of vending machines strategically placed near gates E5-E7 stocked with snacks, coffee, and cold beverages.
Terminal E
Tanglewood Grille at Gate E23 serves excellent meals such as hand-cut steaks, build-your-own burgers, fresh seafood, and farm-to-table vegetables, as well as traditional cocktails and a selection of craft beers.
Q at Gate E2, created by chef Greg Gatlin, features Texas barbecue classics including brisket, ribs, and Texas sausage. The culture of authentic Texas BBQ is highlighted with a glass-enclosed smoke chamber and on-site pitmaster.
If you're looking for seafood, try Pappadeaux Seafood Kitchen, or for a more informal dinner, try Pappasito's Cantina, which serves great Tex-Mex cuisine and margaritas. The restaurants are located at Gate E3 and E1, respectively.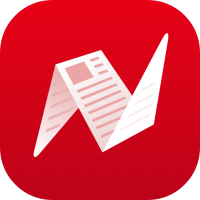 This is original content from NewsBreak's Creator Program. Join today to publish and share your own content.