HOUSTON, TX - Zachary D. Kaufman of University of Houston Law Center Associate Professor of Law and Political Science Zachary D. Kaufman just named as a Life Member of the Council on Foreign Relations, or CFR.
The Council on Foreign Relations is an independent, prominent international affairs think tank that specializes in US foreign policy and international affairs. According to CFR, its membership has included "senior politicians, more than a dozen secretaries of state, CIA directors, bankers, lawyers, professors, and senior media figures." And also noted by CFR, "individual members include many of the most prominent leaders in international affairs who come together to engage in nonpartisan conversation on the most salient policy and governance issues of the day."
CFR offers two forms of individual membership, Term, and Life. And both are greatly competitive and depend on the nomination and then confirmation by its current members. Additionally, nomination from a member with a seconded by a minimum of three others is required for Life Membership.
Prior to his election, Kaufman had instrumental roles in CFR that include his role as a Term Member of CFR from 2013 to 2018, and his time from 2016 to 2017 as an International Affairs Fellow on the US Senate Foreign Relations Committee staff.
And as responsible for his role US Senate Foreign Relations Committee staff Kaufman was a lead architect for the Elie Wiesel Genocide and Atrocities Prevention Act, which was enacted in 2019, and the Syrian War Crimes Accountability Act, which was enacted in 2018 as section 1232 of the National Defense Authorization Act. Furthermore, Kaufman published an article about his analysis results regarding these two US laws, titled as Legislating Atrocity Prevention, in the Harvard Journal on Legislation.
Kaufman was nominated by Emeritus David Scheffer of Northwestern University Pritzker School of Law Professor. Scheffer's previously served as the inaugural US Ambassador-at-Large for War Crimes Issues. His nomination for Kaufman was seconded by Professor Kate Stith of Yale Law School, Professor Kathryn Sikkink and Stephen Walt of the Harvard Kennedy School of Government, and Executive Director Judith Goldstein of Humanity in Action. All of them are CFR Life Members.
"I am honored, thrilled, and grateful that the Council on Foreign Relations has elected me as a Life Member," said Kaufman. "As the world faces so many international challenges, from genocide and inequality to COVID-19 and climate change, I look forward to contributing to CFR and exchanging ideas with my distinguished colleagues."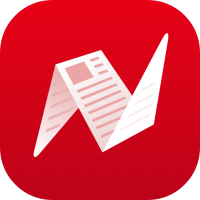 This is original content from NewsBreak's Creator Program. Join today to publish and share your own content.