HOUSTON, TX - On Monday, July 19, a 13-year-old male cheetah at the Houston Zoo was peacefully euthanized after his battle with chronic arthritis and kidney disease.
Kito, the Houston Zoo's elderly cheetah received supportive care treatment for his arthritis pain and kidney disease from the Zoo's veterinary team. Unfortunately, these conditions cannot be cured, and in fact, are classified as common health problems in senior cats.
Recently, his keepers became concerned about his comfort and mobility after years of treatment. And since then, Kito's condition had worsened to the point where he couldn't get enough relief or comfort from the treatment.
Kito was treated with multimodal pain management and he recently received voluntary fluid injections under the skin for his kidney disease. Kito also participated in his own medical care and monitoring that includes voluntary blood draws from his tail. With his participation, Kito helped the Zoo to improve its quality of life for all that time.
"Our priority in caring for our animals is to ensure they have the best quality of life possible," said the vice president of animal operations at the Houston Zoo, Lisa Marie Avendo. "Making the decision to euthanize any of our animals is not one that is taken lightly. We have difficult conversations with our incredible veterinarians and world-class animal keepers to make sure all other resources and alternatives have been exhausted. Every decision that we make has the animal's well-being as the top priority and that includes end-of-life decisions."
In 2007, Kito came to the Houston Zoo along with his brother, Kiburi. Both of them are popular for their participation in the Cheetah Walk encounter. Kito and the three remaining cheetahs at the Houston Zoo are ambassadors for their wild species.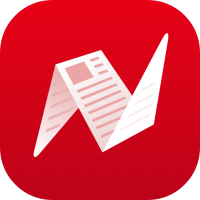 This is original content from NewsBreak's Creator Program. Join today to publish and share your own content.