HOUSTON, TX — There are plenty of upcoming events that are going to be held in Downtown District, Houston on Saturday, July 17, 2021. For you who want to enjoy and spending the weekend with fun and exciting events, you can choose one or even more events to attend.
1. Monthly Volunteer Workday
This volunteer event is held by Buffalo Bayou Partnership and opening for Houstonians ages 9 and over to join. Every Saturday of each month, the volunteer days will be located at Buffalo Bayou Park. Everyone is welcome to come, whether in a large or small group or individually. Every contribution is definitely a valuable effort in improving a healthier environment and a more aesthetically pleasing convenience to the community.
At the event, volunteers will give their support with a variety of works such as trash pick-up, mulching, weed removal and other needed tasks. Every volunteer should bring their own work gloves, while BPP will provide all the needed work tools. The event will starts at 8:30 a.m. until 11:30 a.m.
Sign-up at: https://app.etapestry.com/onlineforms/BuffaloBayouPartnership/volunteerwaiver-1.html
2. Comicpalooza
Comicpalooza is going to return and ready to meet you at George R. Brown Center. They will give you a pleasant journey along with the festive program from a wide range of pop culture interests. Fans can get autograph and photograph sessions with celebrity guests, exciting cosplay competitions, fun exhibit experience that presenting well-made handcrafted goods in the Artist Alley and collectibles, comic books, more interesting stuff in the Dealer's room, and other entertainment to enjoy throughout the event.
The show will be held from July 17 until July 18, 2021. They are open for both days between 10 a.m. - 8 p.m. Get your tickets here https://www.comicpalooza.com/.
3. Saint Arnold Pub Crawl
Another event to attend is live music with fantastic food and drinks event from Saint Arnold Pub Crawl. The Oldest Craft Brewery in Texas is will make a return action at Market Square Park as they will start and end there. You will be entertained with a music performance by Danny Ray and the Acoustics at 5:30 p.m. while enjoying good food and drinks. However, you can come from 2 p.m. to 7 p.m. to the event.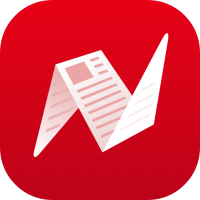 This is original content from NewsBreak's Creator Program. Join today to publish and share your own content.