HOUSTON, TX – Houston is home to countless restaurants that serve a variety of warm and delicious breakfast menus in the morning. For those who want to try a new breakfast dish, Mexican staples like tacos can be an alternative choice. Savor the Latin taste as you surf the list of the five best restaurants offering breakfast tacos in Houston.
With over 15 years of service and a presence in multiple locations in Houston, like the one at 10066 Long Point Rd Houston, TX 77055, you will definitely find a Tostada Regia near your area.
Highlighting authentic Mexican flavors, this restaurant offers a delicious breakfast taco menu made of flour tortillas filled with scrambled eggs, ham, sausage, bacon, potatoes, or chorizo that you must try. In addition to tacos, you can also find the original Tostada from Monterey, burritos, and enchiladas that will teleport you to northern Mexico.
"This place is a MUST! I love to visit every time I come back to H-town to visit my family because the food is so comforting and mouth watering. I normally order Tacos estillo Trompo with an Agua de Jamica or Mexican Coke," Jessica D. commented on Yelp.
Another restaurant option that serves tacos for breakfast is Brothers Taco House. Located in East Downtown/EaDo, at 1604 Dowling St Houston, TX 77003, this restaurant is known for its excellent breakfast tacos. No wonder, you will often find a line outside the door of this restaurant.
If you ever stop by, try their popular barbacoa, egg, picadillo, or migas breakfast tacos with freshly made tortillas. But your taco breakfast experience will not be complete without the addition of one of their hot sauces. Yummy!
Jade F. shared his experience on Yelp, "You can't beat this place with a stick. Delish tacos just oozing with eggs & sausage & cheese! We were visiting for the weekend and wish there was a Brothers in every town!"
When you want to try tacos as your breakfast menu, don't forget to stop by at Tacos A Go Go at 910 Louisiana St Ste M-148 Houston, TX 77002. Served all day, two toppings are provided for visitors such as bacon and Pico de Gallo, scrambled with eggs and flour, corn or whole wheat tortilla.
This restaurant also offers a combination of Tacos de la Casa menu items such as Street Tacos with Egg, Migas Tacos (with chilaquiles twist), and Veggie Lovers' Egg Tacos.
Shebra J. on Yelp was impressed by the restaurant for sure. "My favorite Breakfast Taco in the World! Customer service is Great! And the lines are massive at lunch!" she exclaimed.
Located just east of the city center at 418 Hunt St Houston, TX 77003, you will find a favorite spot, La Esquina Food Truck. This place is known for its delicious taco breakfast and lunch menus, with a choice of corn or flour tortillas. Visitors are recommended to taste breakfast tacos with eggs, potatoes, and cheese with the option of adding beans or more cheese.
In Spanish, La Esquina means 'corner', so it's true that this food truck is on the corner of Hunt St. and Harrisburg Blvd., equipped with an outdoor terrace for visitors to enjoy their meals.
"The tacos here are amazing. I was able to try the chicharron and bistek and both were good. The chicharron is the real deal. (Not the kind that come in the bag) The place is clean and service was fast. Will definitely be back," Patrick B said on Yelp.
Tacos Tierra Caliente, a local favorite for a quick breakfast taco at 2003 W Alabama St Houston, TX 77098, offers fresh and reasonably priced breakfast tacos.
As an extra sensation, you can add your choice of red or green sauce on your pair of egg and potato, egg and ham, or egg and chorizo on your taco menu.
"Best tacos in town. I always get the beef fajita and barbacoa tacos on corn. Absolutely amazing in terms of flavor and super fresh," said Adam H. as he recommends the restaurant on Yelp.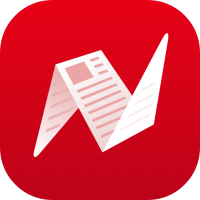 This is original content from NewsBreak's Creator Program. Join today to publish and share your own content.