HOUSTON, TX - The Federal Highway Administrations (FHWA) just made public two letters for reiterating their previous pause order on the North Houston Highway Improvement Project (NHHIP), in June. The Feds want to make clear that TxDOT should not move forward in any aspects of the I-45 Expansion project, including voluntary property acquisition and contracting for the final design. At the same time, the FHWA investigates the civil rights and environmental justice complaints raised by advocates, community members, and also Harris County officials.
One of the letters addressed to TxDOT and the other to Harris County, were a follow-up to the earlier request from the FHWA in March to TxDOT for them to pause the constructions. Since AAH and partners still received information that community members were somehow getting relocation assistance notices from TxDOT, and AAH managed to send a follow-up letter to the Feds, asking for clarification regarding the pause request and noting about TxDOT insist to continue their move with the property acquisition along the right of way appear to be opposite of their command.
"FHWA's request to TxDOT to pause progress on the project was not a mere formality, but a clear directive based on a growing body of evidence that many aspects of this project are problematic and potentially destructive to Houston communities," said AAH's Transportation Policy Advocate, Harrison Humphreys on June 23 as a clear statement from AAH.
Through the letter to TxDOT, FHWA Division Administrator Achille Alonzi, stated that the FHWA was considering some options of recourse depending on the discovery from the investigation, even including direct intervention regarding TxDOT's capability to self-certify on projects.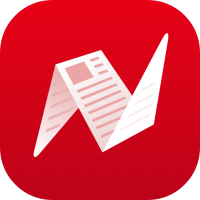 This is original content from NewsBreak's Creator Program. Join today to publish and share your own content.