HOUSTON, TX — The Cancer Prevention & Research Institute of Texas has awarded a $1.9 million grant to Taking Texas Tobacco Free or TTTF.
Only about 14 percent of Texans are cigarette smokers today, partly due to the effort of organizations like TTTF. However, the number of cigarette smokers among Texans with psychiatric disorders or substance dependencies remains high at around 87%.
Distinguished Professor of Education at UH and director of TTTF, Lorraine Reitzel said, "We will expand TTTF into substance use treatment centers and in Federally Qualified Health Centers in rural and medically underserved areas across Texas, where tobacco use rates are elevated and treatment delivery is limited."
Supported by the grant, there will be 18 substance use treatment centers and 10 Federally Qualified Health Centers built in rural and medically underserved areas of Texas.
Using education and unburdening the person who is struggling as key methods, TTTF will increase the reach of tobacco use interventions to patients and achieve abstinence among engaged patients and employees.
According to Reitzel, the old way of thinking among clinicians that quitting tobacco might interfere with substance use disorder treatment must be eliminated.
She then added, "It's important to destigmatize the addiction to smoking. Once you're addicted, you've lost your freedom to choose to use, and that's not fair. The blame should be placed on the tobacco industry and the addictive products they create that reduce people's power to stop using the product."
Though there is a very long way to go, Reitzel explained, "It's a combination of therapy and medication and it's proven, scientific and time to change the status quo of tobacco use care in Texas."
Since its launch in 2013, TTTF has educated more than 13,000 professionals about the adverse effects of tobacco, and its educational materials have reached about 645,000 others.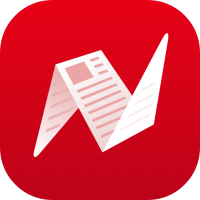 This is original content from NewsBreak's Creator Program. Join today to publish and share your own content.