HOUSTON, TX — Summer may be the perfect time for your garden to bloom beautifully and spend time outdoors, but that could be a problem for people who live in areas with lots of mosquitos in the air.
Instead of using noisy bug zappers, check out a few options of natural homemade bug repellant below:
Organic mosquito away yard spray
Spray your yard and any grassy area for several weeks at a time. It is easy to make, with minty-smelling that will repel mosquitoes in no time!
What you need:
2 spray bottles (24 oz)
Spoon
Big bowl
Funnel
16 oz bottle of minty mouthwash
3 cups lavender and eucalyptus-scented Epsom salt
3 stale beers
How to make:
Mix all ingredients in a large bowl until Epsom salt dissolves
Use the funnel to pour into spray bottles
Spray all around your yard and patio
Please note that this spray will not harm grass but should not be sprayed directly on flowering plants.
Mosquito repellent bands
This is a great option if you live in an area where mosquitoes are bothersome on a low scale level. You can also give them as a gift for your guests!
What you need:
1 different color of paracord (54 inches of each color)
Paracord bracelet clip
Clean and sharp scissors
Lighter
Spray bottle
1 cup of witch hazel
15 drops citronella essential oil
15 drops lavender essential oil
15 drops peppermint essential oil
15 drops lemongrass essential oil
How to make :
Fuse the two pieces of paracord together by lightly burning each end and pushing them together.
Meet the opposite ends of the cord slightly using a lighter so that they do not unravel.
Put the cord through one side of the clip and make a loop to secure it.
Put the other end of the cord through the other side of the clip.
Put the bracelet on your wrist so that you can make it the right size.
Unclasp the bracelet and hold the loose clasp in place so that you can make it the right size.
Decide which of the two colors you would like to be in the center of the bracelet design. Loop that piece of cord over the top of the cords. The other color will go over, under and through the first cord. Pull the cords tight.
Repeat the above step, looping the first cord on the opposite side first.
Repeat alternate sides until you get to the end of the bracelet.
Cut off any excess cord and use a lighter to melt the ends so that they don't unravel.
Combine the witch hazel and essential oils in a spray bottle and shake.
Spray both sides of the bracelet and let it dry.
Repeat when the bracelet begins to lose its aroma.
Additionally, surround your outdoor entertaining areas with plenty of plants that repel mosquitoes and other unwanted pests.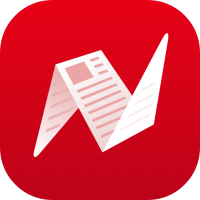 This is original content from NewsBreak's Creator Program. Join today to publish and share your own content.