HOUSTON, TX — Counties of Waller, Wharton, Harris, Galveston, Brazoria, Colorado and Austin collaborate with Fort Bend County Master Gardeners to arrange and host the Fort Bend Regional Vegetable Conference on July 29, 2021.
This event is a celebration of vegetable production along the upper Gulf Coast region and it focuses on teaching sustainable practices in order to help and support producers broaden efficiencies and profitability.
Although they were not able to host the annual Vegetable Conference in February, they have put together a short virtual summer session. Partnering sponsors have allowed them to offer this program at a great price.
They will offer three continuing education credits in the General category for TDA license holders. The event is open to the public on July 29 from 8:00 a.m. to 12:00 p.m. It will cost $10 to attend the event.
This conference will be held online through virtual meeting (Zoom or MS Teams). There will be no in-office registrations and the deadline to register is at 4:00 p.m. on July 28. Interested applicants may contact Brandy Rader at 281-633-7029 to inquire general information and details pertaining to the event.
The topics that will be covered throughout the event are:
Pesticide Comparison - Organic Vs Conventional
Organic Agriculture Opportunities and Challenges
Variety Selection for Disease Management
This Vegetable Conference is an annual event held by the Fort Bend County Master Gardeners or FBCMG. First founded in 1989, FBCMG had the first graduating class of twenty four on November 27, 1990.
Master Gardeners are members of the local community who take an active interest in their lawns, trees, shrubs, flowers and gardens. What differentiates Master Gardeners from other home gardeners is their special training in horticulture. In exchange for their training, persons who become Master Gardeners contribute time as volunteers, working through their cooperative Extension office to provide horticultural-related information to their communities.
The FBCMG, a 501(c)(3) non-profit organization, now consists of two hundred Certified Texas Master Gardeners and Associates who work hard to further the mission of Texas A&M AgriLife Extension. In 2016, these dedicated Fort Bend County Master Gardeners contributed over 17,000 volunteer hours. Further information about this organization is available on their website at https://fbmg.org/.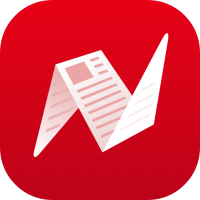 This is original content from NewsBreak's Creator Program. Join today to publish and share your own content.