Anna Menció/imaggeo.egu.eu
MONTGOMERY COUNTY, TX — The Regional Groundwater Science Partnership announces a report summarizing guidance for monitoring land subsidence in Montgomery County, Texas as well as interactive mapping and data narrative to inform on groundwater in the region.
The Guidance for Monitoring Land Subsidence in Montgomery County, Texas report is developed by an independent Science Advisory Committee of leading researchers from around Texas. It provides a detailed set of recommendations to implement an integrated approach to evaluate current and historical groundwater resources and subsidence in Montgomery County.
It is highly important to ensure we understand what an aquifer is, how aquifers are used, how we get drinking water from aquifers, what entities govern their usage, and how to manage water resources sustainably.
The Know Your Aquifer Story Map provides information on these critical issues. Additionally, an interactive Groundwater Dashboard Frequently Asked Questions section at the end allows the exploration of data and information to answer additional questions you may have.
Special-use districts, including Montgomery County Water Control and Improvement District No. 1, Southern Montgomery County MUD, The Woodlands Township and the Woodlands Water Agency, comprise the Regional Groundwater Science Partnership.
Furthermore, the coalition aims to promote independent, science-based research and data analysis. The Houston Advanced Research Center serves as the project manager and will provide ongoing reports and public outreach products summarizing the SAC's findings for community members and decision-makers in the greater Houston-Galveston region.
To find out more about the story map, or download the report and learn about groundwater, visit www.harcresearch.org/rgwsp.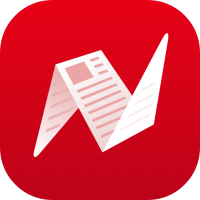 This is original content from NewsBreak's Creator Program. Join today to publish and share your own content.