HOUSTON, TX — NASA contractor, Barrios Technology, has granted a $5,000 scholarship to Daniel Wang, Professor of Chemistry from University of Houston-Clear Lake, or UHCL, to help fund a new field of his research.
Wang stated that he will be using the funds primarily to purchase the chemicals he'll need for his research, in which he will collect essential data to support his hypothesis and his vision for the creation of a new type of molecular scaffolds to medicinal chemistry and host-guest chemistry. He also added that it is an honor for him to receive these funds for the faculty, and he hopes to do this research while supervising students, as he has done in the past.
Daniel Zerong Wang obtained his doctorate from Shanghai Institute of Organic Chemistry, Chinese Academy of Science. His research activity focuses on the combinatorial synthesis of carbohydrate-containing molecules with scaffolds of biological functions, organic reactions, computational chemistry by using "ab initio" and density function theory to solve some fundamental problems, as well as preparation of carbohydrate-related biopolymers.
About the Chemistry Program at UHCL
The UHCL's chemistry program provides opportunities for students seeking a bachelor's or master's degree in chemistry. The program attained the prestigious status of American Chemical Society or ACS accreditation in 2003, followed by re-accreditation in 2009. Any student from any level is encouraged to take advantage of the various research opportunities that the chemistry program offers.
Furthermore, this program's research opportunities permit undergraduate students to be part of a research group and work with graduate students, post-doctoral and other research experts on the most advanced projects of scientific significance. Undergraduates who participate often receive scholarships supported by endowments from the Welch Foundation in the form of a Chemistry Departmental Research Grant, and become co-authors on papers in scientific journals. They may also acquire an ACS certified Bachelor of Science degree in chemistry if they complete the appropriate curriculum, which can be beneficial in their future career development.
The chemistry degrees prepare students for careers in interdisciplinary areas, such as medicine, secondary school teaching, patent law or environmental science. In terms of the information about accreditation, the Chemistry B.S. degree program at University of Houston-Clear Lake completed evaluation, assessment and re-accreditation by the ACS in 2009 and 2014, and is on the ACS's list of approved chemistry programs nationwide.
Further information about UH-Clear Lake's Chemistry program is available on the website at https://www.uhcl.edu/science-engineering/departments/physical-applied-sciences/chemistry/.
For more details about Barrios Technology, visit their website at https://www.barrios.com/.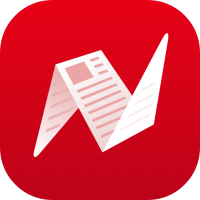 This is original content from NewsBreak's Creator Program. Join today to publish and share your own content.