HOUSTON, TX — Lone Star College System Board of Trustee Linda and District 7 Representative S. Good, J.D., has left her post on July 1, 2021.
Good is due to move and will no longer reside in her district, which requires her to relinquish her post.
"I am grateful for having the opportunity to serve and wish my fellow trustees all the best as they continue to help our students achieve their dreams," she said.
Good was elected to the LSCS Board of Trustees in May 2010 and served as board chair from 2014 to 2016.
Since 1994, Good also served as directing attorney for Pro Bono and Disaster Response of Lone Star Legal Aid in Houston. Good has also been an adjunct faculty member at LSC-North Harris and the University of Houston Law Center and has served as faculty for the NITA Trial Skills for Juvenile & Family Courts in Houston.
From 2002 to 2010, Good served on the Paralegal Advisory Committee at LSC-North Harris and was a chair of that committee. She has mentored and supervised student interns from the Paralegal Program.
"I am grateful to Linda Good for her service to the community and her diligence in ensuring the Lone Star College Board of Trustees remained focus on helping our students succeed," said Myriam Saldívar, LSCS Trustee Chair.
The LSCS Board Policy Manual calls for the remaining trustees to appoint someone qualified to fill an open position and serve the unexpired term.
Any appointed trustee must have continuously resided in Texas for 12 months and must have resided in the district for at least six months before the day of the appointment.
Further announcements about the process and timetable for applications, recommendations, and letters of interest will begin after the August 5 board meeting.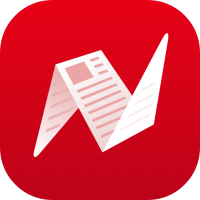 This is original content from NewsBreak's Creator Program. Join today to publish and share your own content.