HOUSTON, TX — Professor in the Department of Forensic Science at Sam Houston State University, Jorn Yu, has been recently granted an Air Force/AFWERX Small Business Innovation Research or SBIR Phase I contract for technology related to pathogen detection and outbreak analytics.
In his statement, Yu said, "ForwardEdge AI is a small business in Texas and has innovative Edge AI algorithms to build intelligent chemical sensors. Our forensic trace chemical analysis expertise supports ForwardEdge AI's innovation in creating a commercial product that can detect chemical and biological threats in the field."
He also added, "Our research team is excited about the opportunity that our forensic science academic research work can one day be transformed into real-world solutions."
In the contract, Yu will lend his expertise to that technology that jumpstarts his previous work within the Air Force Research Laboratory.
The technology leverages artificial intelligence and machine learning to enable rapid deadlock detection and differentiation of bacterial and viral pathogens, including the SARS-CoV-2 virus, which is the primary cause of the current COVID-19 pandemic.
The electronic detection method will eliminate the need for expensive consumables, including reagents, swabs, and collection bags ranging from $80 to $450 per analysis and enable unlimited detection for less than a penny per scan.
Electronic devices will also be interoperable and networked with other devices to support combined learning from local training data to continuously update biological and chemical threat libraries and enable rapid response to prevent future outbreaks.
The SBIR is a highly competitive program encouraging domestic small businesses to participate in federal research and research and development with commercialization potential.
Yu, whose research focuses on forensic chemistry, will work with SHSU's Office of Research and Sponsored Programs or ORSP to help support the research group and develop the proposal.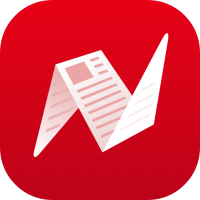 This is original content from NewsBreak's Creator Program. Join today to publish and share your own content.