HOUSTON, TX — The University of Houston Law Center's Center for U.S. and Mexican Law has recently held the "Houston Goes Global: A Profile of Mexican Diplomacy" conference on July 2.
The webinar was opened by the Director for the Center of U.S. and Mexican Law, Alfonso López de la Osa Escribano, who noted that Mexican diplomacy is among the most dynamic and active in the world.
Among the topics they discussed were:
International Organizations and Governance: special mention to Climate change and U.S.-Mexican policies
USMCA Comparative aspects: challenges and opportunities,
Mexican Women in the world: Diplomacy and International Organizations.
Delivering a presentation on the public diplomacy goals of the United States-Mexico-Canada Agreement from negotiation to implementation, María Cristina Oropeza Zorrilla, who works in the Mexican embassy in Ontario, said, "We had to keep it trilateral. That was the main message when we started negotiating. Our public diplomacy effort was to underscore the benefits for the three countries — Canada, the U.S. and Mexico."
Meanwhile, Miguel Angel Reyes Moncayo from the Mexican Ministry of Foreign Affairs described aspects of climate change policy in Mexico. The guidelines of the Paris Agreement, which was adopted in 2015, became the focus of the discussion.
In his statement, he said, "Mexico is among the top 20 countries with the highest emission rates out of the 159 nations considered by the U.N."
"Even though the first 10 emitters are responsible for about two-thirds of global emissions, Mexico has also taken its responsibility to reduce carbon emissions and achieve the global goal of zero emissions in the long-term. Mexico is a very active actor in the international leader on the multi-lateral level," he added.
Alicia Kerber from the Consul General of Mexico closed the event by discussing how women are often relegated to advisory or assistant roles in the diplomacy arena.
Kerber said, "In the field of international relations, we have witnessed big changes and great paradoxes. While are all these changes are happening, there is one issue that does not seem to advance as much as we would like - gender equality in the world of diplomacy and international organization."
"Seen as a traditionally male domain, existing power structures within the diplomatic infrastructure reinforce gender inequality and discriminatory practices, making it difficult for women to enter diplomacy at the highest position," she continued.
The Consulate General of Mexico in Houston and the Mexican Secretariat of Foreign Affairs supported this webinar as additional sponsors.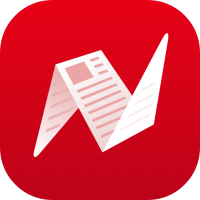 This is original content from NewsBreak's Creator Program. Join today to publish and share your own content.