LinkedIn Sales Solutions/Unsplash
HOUSTON, TX — This year, the Texas Health Informatics Alliance or THIA will be holding its inaugural virtual conference on September 9 from 9 a.m. to 4 p.m.
The keynote speakers of the conference are:
Peter J. Hotez, MD, dean of the National School of Tropical Medicine and professor of pediatrics and molecular virology and microbiology at Baylor College of Medicine;
Nora Belcher, executive director of the Texas e-Health Alliance, a nonprofit advocating for the use of information technology to improve the health care system.
In addition, Dean Sittig, Ph.D., professor of bioinformatics at UTHealth School of Biomedical Informatics, an expert in the design, development, implementation and evaluation of clinical information, will also be a speaker at the event.
The conference is held to provide an opportunity to share, collaborate, and showcase work in health informatics and will feature presentations and speakers from across Texas.
The Texas Health Informatics Alliance has been recently formed in the collaboration between The University of Texas Health Science Center at Houston, The University of Texas at Arlington, and The University of Texas Southwestern Medical Center.
The alliance aims to enhance health informatics across the state through partnerships in research, policy, data, education, standards and workforce development.
The director of the Clinical Informatics Center at UT Southwestern, professor of Population and Data Sciences, and member of the conference planning committee, Christoph U. Lehmann, MD, commented, "THIA will give informaticians in Texas the opportunity to collaborate, communicate, and network. Data, knowledge, and informatics will allow us to become more productive and successful in improving health care outcomes of Texans."
Associate professor and associate dean at UTHealth School of Biomedical Informatics and a member of the conference planning committee, Susan H. Fenton, Ph.D., said, "The effective use of data and information to support health has never been more important. This new informatics alliance promotes collaboration, innovation, and improved health across the state of Texas and beyond."
The alliance is aimed at developers, researchers, health professionals, information management professionals, data and information scientists, students and those interested in health informatics.
To register for the conference or to learn more, visit https://michi.uta.edu/texas-health-informatics-alliance-2021/.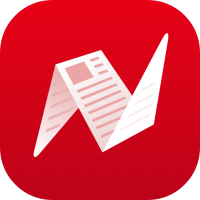 This is original content from NewsBreak's Creator Program. Join today to publish and share your own content.