HOUSTON, TX — The Lone Star College-Houston North, in a written statement posted on their website, said it will be focusing on equity as it enters its third year.
"There are significant differences between equality and equity," said Quentin Wright, Ed.D., LSC-Houston North president. "Equality is making sure all students have access to the same resources, services and processes. Equity is about identifying the circumstances that students come to the college with and helping them find ways to overcome any related barriers."
The college aims to accomplish this by extending several existing wraparound services and adding a few new ones for this upcoming fall semester.
Lone Star College-Houston North recently extended its partnership with Comcast's Internet Essentials program, an initiative that allows students in certain areas to have internet service at home for six months, paid for by the college. Additionally, a donation from the Taipei Economic and Cultural Office in Houston have also allowed several students to get free laptops if they demonstrate a need for it
Food insecurity has continued to be an issue both with students and the college's service area communities. However, according to Professor Brandi Ford, President of the LSC-Houston North Faculty Senate, the college is utilizing a new key partnership to address this issue.
"In the fall, we will have a new partnership with the Houston Food Bank that will expand food options for our students, many who have families of their own," said Ford. "Twice a month, students will receive approximately sixty pounds of fresh meat, fruits and vegetables. This will be a great complement to our current food pantries."
"While I am pleased with the services we offer, there is more that we need to do," said Wright. "Over the next year, we will focus upon identifying ways to help students with child care assistance as well as look for partnerships that will help connect them to low-cost health care providers. It is our belief that if we provide students with the right structure, and right support, they can and will be successful."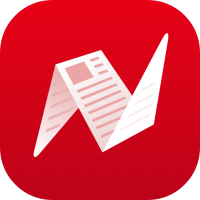 This is original content from NewsBreak's Creator Program. Join today to publish and share your own content.