HOUSTON, TX — Yan Yao, professor of electrical and computer engineering at the Cullen College of Engineering at the University of Houston, and UH post-doctorate, Jibo Zhang, are seeking ways to make batteries more efficient for electric vehicles.
In a paper published June 17 in Joule, Zhang, Yao, and colleagues from Rice University demonstrate a two-fold improvement in energy density for organic-based, solid-state lithium batteries by using a solvent-assisted process to alter the electrode microstructure.
Zhaoyang Chen, Fang Hao, Yanliang Liang of UH; and Qing Ai, Tanguy Terlier, Hua Guo and Jun Lou of Rice University co-authored the paper.
"We are developing low-cost, earth-abundant, cobalt-free organic-based cathode materials for a solid-state battery that will no longer require scarce transition metals found in mines," said Yao. "This research is a step forward in increasing EV battery energy density using this more sustainable alternative."
Yao is also Principal Investigator with the Texas Center for Superconductivity at UH (TcSUH).
All batteries include an anode and cathodes which are also known as negative electrodes and positive electrodes respectively. The anodes and cathodes are separated within the battery by a porous membrane. Lithium ions flow through an ionic conductor—an electrolyte, which allows for the charging and discharging of electrons that generates electricity for, say, a vehicle.
Nowadays, solid-state batteries are also becoming more common. This novelty, combined with a lithium-metal anode, can prevent short-circuiting, improve energy density and enable faster charging.
"There is major concern surrounding the supply chain of lithium-ion batteries in the United States," said Yao. "In this work, we show the possibility of building high energy-density lithium batteries by replacing transition metal-based cathodes with organic materials obtained from either an oil refinery or biorefinery, both of which the U.S. has the largest capacity in the world."
This research was funded by the US Department of Energy's Office of Energy Efficiency and Renewable Energy (EERE), as part of the Battery 500 Consortium.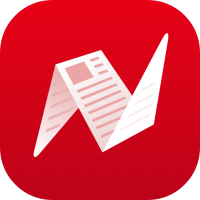 This is original content from NewsBreak's Creator Program. Join today to publish and share your own content.