Nataliya Vaitkevich/Pexels
HOUSTON, TX — Recently, NASA has released a three-step approach in preparing humans' journey to Mars, or any planet humans have never gone before.
These approaches also benefited the astronauts in developing better preparation in working their research on Mars.
The first step, named Analog, is a mission to place humans in a similar place that mimics the environment of Mars and its extreme climate and situation on the planet to see whether humans can adapt to the environment on a certain period of time.
Conducted by NASA's Human Research Program, the researchers will study how humans cope with isolation and confinement conditions, as well as weightlessness and artificial gravity that occurred in Mars and space radiation's effect on the humans' biological system.
The second step is the space station, which enables insight into how the human body adapts to weightlessness, artificial gravity, hostile, and closed environment occurred in the planet.
Collected data, sources, and studies from space missions will help the researchers gain a deeper understanding of human adaptability and their coping mechanisms in handling unknown situations.
The third step is the Artemis mission, which enables researchers to study deep-space radiation, a partial gravity environment, and distance from Earth and its effect on the astronauts' physical and mental condition.
NASA's Space Launch System rocket will carry astronauts with the Orion spacecraft to an outpost called Gateway, which later placed astronauts on Artemis missions in lunar orbit and enable the astronauts to make trips to and from the Moon's surface with a human landing system.
Through the Artemis program, researchers will better understand how to perform astronauts' medical operations, adjust to gravity on the planet, and restore necessary food and medical supplies for an extended duration in exploring space.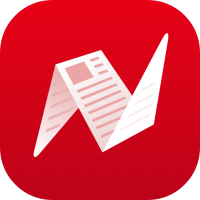 This is original content from NewsBreak's Creator Program. Join today to publish and share your own content.