Tamera, and Eryka Hosey/news.uhv.edu
HOUSTON, TX — Identical twins Eryka and Tamera Hosey will attend the University of Houston Victoria to start working on their career goals this fall.
They decided to choose UHV after conversing with UHV Recruitment Manager Oscar Torres and learning about how the campus is growing and offers excellent programs and facilities close to their Victoria home.
One of the twins, Eryka, said, "He (Torres) spoke about the university with so much pride and excitement. It made an impression on us that this would be a great place to start. We didn't want to go somewhere far away right after high school. We wanted to start out close to home, at least to get our basic classes done, and UHV was the perfect choice for us."
Though wishing to study together at the college, the twins need to branch out to different schools based on their career choices. Tamera wants to become an OB-GYN. She started to become interested in the career when she took biology her freshman year of high school.
"During biology, I started to learn about the human body, and the female body was fascinating to me. I loved learning about how much women can do, including bringing life into the world. I want to be a part of that and help women become mothers," said Tamera.
On the other hand, Eryka wants to become a marital family therapist. Her interest in the career comes from her own family's experience as she grew up without a father when she and her twin sister were younger.
"I want to help people deal with and talk about painful topics and issues in their families. Everyone deals with things that he or she is not comfortable discussing with others. I want to help families find a way to talk about those issues and the pain they cause so families can come together and be healthy," Eryka explained.
Meanwhile, UHV Recruitment Manager Torres spoke highly of the twins and wished them to succeed at UHV, saying, "I have had the pleasure to work with both Eryka and Tamera as they completed their admissions application at UHV. They both received the UHV Presidential Scholarship and have a clear drive to succeed."
"Additionally, they are not afraid to ask questions, and as a recruiter, we certainly appreciate when students have questions. I expect them to have tremendous success academically here at UHV," he added.
Eryka and Tamera hope studying at UHV will give them a strong start as they move toward their future careers.
In addition to their academic goals, the sisters are looking forward to meeting new people at the university and getting involved in many campus activities.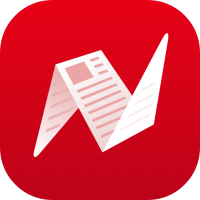 This is original content from NewsBreak's Creator Program. Join today to publish and share your own content.