HOUSTON, TX — Last year, NASA named the first Artemis astronauts, whose primary mission is to return to the moon by 2024. Meet one of them— Scott D. Tingle.
Scott D. Tingle was born on July 19, 1965, in Attleboro, Mass. His interest in space exploration began in high school. Tingle did different kinds of hands-on work, especially in a vocational school, in which he did everything from welding to design pieces as a machine draftsman.
Then, Tingle studied mechanical engineering for his undergraduate and graduate degrees, the latter from Purdue University. He was commissioned as a naval officer in 1991 and earned his wings of gold as a naval aviator in 1993.
He began his operational flying career in 1994 with the Blue Diamonds of VFA-146 based in Lemoore, Cali. Then he was deployed to the Western Pacific and North Arabian Gulf with Carrier Air Wing Nine aboard the USS Nimitz.
After a long, distinguished career in the US Navy, Tingle was selected as an astronaut candidate in 2009 and has flown into space once with Expedition 54/55 in 2017, spending 168 days in orbit. He is currently awaiting his next flight assignment as a NASA Artemis astronaut.
Here are three facts about Scott Tingle:
It was always his dream to one day become an astronaut.
Tingle always knew he wanted to be an astronaut from the moment he watched Neil Armstrong step foot on the moon.
While the other kids in his junior high class laughed at his dream of becoming a NASA astronaut one day, his teacher did not. She did the opposite, encouraging Tingle to pursue his dream.
He is the 23rd Purdue astronaut.
Tingle was accepted to Purdue University as a postgraduate student in 1987 and studied fluid mechanics and propulsion. He applied after seeing a magazine ad for the school, hoping it might help him on his path to becoming an astronaut.
Little did he know that he was following in the footsteps of human spaceflight legends, as Neil Armstrong and Gene Cernan, along with NASA astronaut Drew Feustel who served with Tingle during Expedition 55, also attended Purdue.
He joined a rock band in high school and has played the guitar in space
When he was 15, Tingle learned to play the guitar. Just a couple of years later, he joined a band, and they were getting gigs.
During his college days at Southeastern Massachusetts University, the band grew in its notoriety as they played at clubs and colleges. One of their original songs made it into the "Boston Top 10", according to Tingle.
Tingle even got to play an out-of-this-world venue – the International Space Station (ISS). Back in 2018, Tingle teamed up with NASA astronaut Drew Feustel to play the guitar for students back on Earth for an educational event.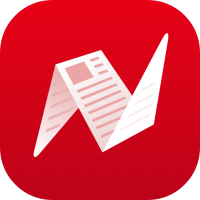 This is original content from NewsBreak's Creator Program. Join today to publish and share your own content.