University of Houston-Victoria/Facebook
HOUSTON, TX — An employee of the University of Houston-Victoria Athletics, Paul Ebner, has recently been voted by his peers as the Red River Athletic Conference 2020-2021 Sports Information Director of the Year.
He will receive the award plaque at the RRAC Sports Information Directors Meeting next August.
The award is given to individuals who go above and beyond to promote their school's athletics program, collaborate with other sports information directors, serve the conference, maintain timely and accurate information, drive media coverage, conduct game-day operations, and expand social media outreach and broadcast capabilities.
Upon the announcement, the UHV sports information specialist said, "It's a high honor to know that my conference peers have such respect for me. I try to work with others as much and as quickly as possible to make sure that no one has to wait for the information they need. I'm pleased that my work has been recognized in this way."
Since he is planning to retire on August 31, the award has special significance to Ebner. He admitted he felt grateful to be acknowledged and knew that he had made an impact at UHV and on others in his field.
"It has been a great run, and it's tough to say goodbye because of all the wonderful people, especially our student-athletes, that I have had the pleasure of working with. The UHV program has come a long way since its start in 2008, and I am thankful that I have been a part of that growth," Abner added.
UHV Athletics Director Ashley Walyuchow spoke highly of Ebner, "Paul works tirelessly to promote UHV Athletics and, most importantly, our student-athletes. This position is way more than just 'keeping the stats.'"
"Paul creates and manages our website and social media content, and through the years has represented the department at conference and NAIA tournaments when necessary."
"He even has provided assistance to our coaches in the early days of our athletics program, earning the nickname 'Coach Paul.' This is a nice recognition for Paul and a reflection of how hard he works and how respected he is among his conference peers," he added.
Ebner has worked for UHV Athletics since 2010. Starting as a temporary employee in April that year, he was offered a full-time position that September.
As the sports information specialist, he covers a wide range of needs, including keeping statistical data from every UHV game or match for UHV Athletics teams.
In addition, he also keeps accurate statistics to report to the National Association of Intercollegiate Athletics, puts together record books, writes articles before and after games posted to the Athletics website and sent to the media, and sends news releases to the local press in UHV players' hometowns.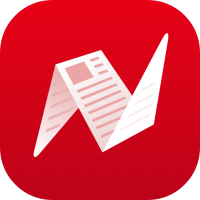 This is original content from NewsBreak's Creator Program. Join today to publish and share your own content.