A rampant Manchester United, on the back of a Bruno Fernandes hat trick and four superb Paul Pogba assists, have started their season in the best possible way, battering bitter rivals Leeds United 5-1 at Old Trafford.
A second-half goal by Leeds' Luke Ayling temporarily levelled the game, but Mason Greenwood and Fred scored for United to help secure the points.
Before the match, United presented Raphael Varane on the pitch, introducing their new signing. As the defender has not yet trained with the squad, he was not included in the squad.
"We know the quality of the players who have come in, but the team was already very good. We showed it last season. We didn't win trophies, but the team was growing up," Fernandes said after picking up the match ball."
"Our focus has to be game by game. We'll achieve something with this mentality."
"My objective every season is being better than the last one. Every performance I do, I want to do better and better. I've started with three goals but it's a long way [to go]."
"People talk about the quality of Paul, but his quality is not in discussion. We know what he can do and today he showed that."
"He's an important player for us. We know to expect these kind of performances from Paul," added Fernandes.
New signing Jadon Sancho made his much-anticipated first appearance for United on 75 minutes when he came on as a substitute for Daniel James, on a red-letter day for the Red Devils.
Manchester United boss Ole Gunnar Solskjaer was delighted with his teams start to the season, as the record champions look to mount their first serious title fight since the Sir Alex Ferguson era.
"You've got to say well done to everyone - from the crowd to the players to the staff this week, the coaches. Everything's been spot on and to get this result and performance on the first day gives you a massive boost. It's just the mood. But it's one game and we should always pat ourselves on the back and taste that sweet victory. Tomorrow, we're back on track for the next one."
"Sir Alex always used to say enjoy it and express yourself. You have to enjoy the privilege and the pressure of playing in front of 75,000 and millions on TV. I knew we would work hard but it was the fitness levels I wasn't 100 per cent sure of. We could smile at the end!"
"I've had a great relationship with Paul ever since he was a kid. Today was just about 'go out there and enjoy yourself' because he had 45 minutes against Everton, which wasn't his best. We gave him the freedom of roaming wherever you want to go and get on the ball. I can't remember the last time that happened [getting four assists in a single game] but Paul's got that quality and, when you've got runners willing to make runs and create space for others, it opens up."
"For me, this is the way I want to see my team play. Not just because it's Leeds but I want to see them running, going forward, taking risks. We look fit to be fair and some of these players haven't played for more than 45 minutes."
"This atmosphere gives you the extra edge and energy. You can't replicate that from a team-talk or the team spirit it gives you. When you run down that end and you score four goals like we did second half, it's just the best feeling in the world. The last 18 months have been strange - the only interaction [for fans] has been through media and watching games on TV. You haven't had that feeling of connection. To be reunited with the fans again is important. This is Man United. This is the real Man United. This is how I sold Man United to Edinson [Cavani] for example. You can't leave after one season playing with no fans. Man United is fans and players and everyone together," said Solskjaer.
There will be sterner tests ahead in this campaign, starting with United's next two games, tricky away fixtures at Southampton and Wolves.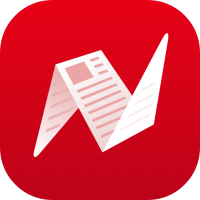 This is original content from NewsBreak's Creator Program. Join today to publish and share your own content.