Max Verstappen has claimed a piece of F1 history, winning the first-ever sprint qualifying race ahead of title rival Lewis Hamilton.
The championship leader got the jump at the start, moving up from second to first, and will now start Sunday's Grand Prix from pole position.
Max Verstappen Enjoys New Format
It was a positive day for championship-leading Max Verstappen, who added three points to his tally and put himself in a great position to win on Sunday.
"That was good fun. I'm of course happy to score the three points and it's quite funny to have a pole position from the race as well but we will take it. Around here it is difficult to pass but we had a good start and a good fight with Lewis on the first lap. From then we tried to do our own pace but we were pushing each other hard right to the end as you could see the tyres were blistering which we all had to manage. Starting the race on lower fuel we could really push the cars hard through the fast corners, lap after lap, which means it is naturally hard on tyres but we all have the same to watch out for. We now can't touch the cars for tomorrow and we learnt today that it is very close again with us and Mercedes. It seems that we are very quick in the corners and they are quicker on the straights so tomorrow it's going to be a really exciting battle and the Team did a great job to manage the new format this weekend. I also want to say a big thank you to the fans. I know they are mainly here for the British drivers but it is still great to see them here cheering and all I want is a good battle with Lewis and everyone else tomorrow which should keep the fans entertained," said Verstappen.
Disastrous Day For Sergio Perez
While his teammate was clear in front, it was a disastrous day for Sergio Perez, who retired from the race.
"It's a real shame to have to retire from the sprint race today as the car felt quite good. It was a poor day for me and I can only say sorry to the Team as I lost the rear of the car while battling with Lando which ruined our day. I was in the middle of the corner, already picking up quite a lot of throttle and I think I got caught in a bit of dirty air and became a passenger really early in the corner. I avoided any contact but after the spin we had too much vibration on the tyres and that was it. The Team were worried about the damage that could be caused with the vibrations, and there wasn't anything more to gain, so they made the decision to retire the car. We're at the back of the grid tomorrow and it's not easy to overtake here, but we look like we have a lot of pace in the car so you can be sure I will be pushing hard to score as many points as possible. It's a low point for me, but tomorrow is a new day and I look forward to seeing what we can do," added Perez.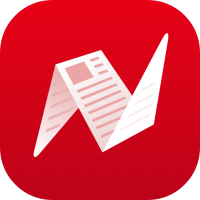 This is original content from NewsBreak's Creator Program. Join today to publish and share your own content.