McLaren was happy with their performance on Day 1 of their home race at Silverstone, and head into the first F1 Sprint Qualifying Race with their drivers in 6th and 7th on the grid.
After finishing Fp1 in P2, Lando Norris will start tomorrow from 6th, while his teammate Daniel Ricciardo felt he could have finished in P4, but has to settle for a P7 start.
Tricky Day For Lando Norris
After a difficult week for the Brit, it was a tricky day for Lando Norris, who still feels he was able to maximise his car and finish as far up the grid as possible ahead of the F1 Sprint Qualifying Race tomorrow.
"Tricky day with this different format, just because of the time limits you have. With less track time than we're used to, it makes it much more challenging to know what decisions to make, and you take a couple more gambles based on the information you have. Saying that, I don't think we could've done a lot better than sixth. Maybe there was something here or there, but at the end of the day I'm satisfied with where we are. We have FP2 tomorrow to prepare for the sprint, so we'll see what we can do," said Norris.
Daniel Ricciardo Aiming Higher
After feeling he should have qualified in fourth, Daniel Ricciardo is planning to get his elbows out during the F1 Sprint Qualifying Race to move himself up to fourth for Sunday's Grand Prix.
"On the whole it was a really positive day. I had really good speed all through qualifying, made some good steps and felt good with the car, so that's important. I can't help but feel frustrated because it's so close to P4 and it's always when you're at the back of the close pack that you feel it most. But anyway, it's progress, it's good, it's positive. It's always easy to find that half a tenth with hindsight and I feel it probably was there.
"Sprint qualifying tomorrow, we'll see what happens, get a good start, make some positions and get up to fourth, where I believe we could've been today. That's the plan tomorrow," added Ricciardo.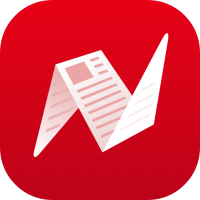 This is original content from NewsBreak's Creator Program. Join today to publish and share your own content.