Seven-time World Champion Lewis Hamilton has revealed that once he no longer wants to fully commit to Formula 1 he will retire, and expects to have hung up his racing suit before he hits 40.
Hamilton, who signed a new two-year contract with Mercedes to remain with the team until 2023, will be 38 when his new deal expires.
"When I'm 38 there's going to be a point in which I'm going to want to move on to do different things.
"I guess it just always comes down to how I never do anything half-assed so I'm not going to do it at 80 per cent, 70 per cent and just trundle along. There are people that can do that but I'm only here to win.
"If there's ever a point that I feel that I don't want to commit the time or the effort, the mental time and energy that it takes, that will be the time for me to stop.
"I don't plan to be here till I'm 40. I hope I have something else exciting to do beyond but regardless, no matter what time I stop, I'm going to miss this sport. I'm going to miss the competing side of it for sure."
Whether it is the evolution of F1 or its relentless nature, Hamilton enjoys it all. Having made his F1 debut in 2007, he recorded his 100th pole position at the Spanish Grand Prix and has won 98 races heading into the Silverstone weekend.
"When we got 100 poles it definitely kind of gets go like 'geez, what's next?' I'm constantly being challenged, it's never easy.
"We were constantly having to push ourselves and elevate and it's a constant struggle within the sport. Trying to get the car right each weekend, trying to understand the tyres, trying to understand the aerodynamic configurations.
"Each track is different each compound is different at different tracks and different surfaces. You've got young cats coming through doing great, you've got Red Bull who has just got an amazing package this year, you've got McLaren who have really progressed so well and I'm so happy for them. It's exciting.
"It's the closest pack that we've probably ever had and I'm excited to see what the next year holds in terms of I hope that remains the same in terms of closeness," concluded Hamilton.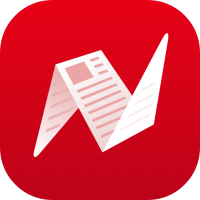 This is original content from NewsBreak's Creator Program. Join today to publish and share your own content.