F1 veteran Fernando Alonso is enjoying a series of firsts in his comeback season, as the FORMULA 1 BWT GROSSER PREIS VON ÖSTERREICH 2021 is the two-time champions first triple-header, and also the first time he has competed on the same circuit in consecutive weekends.
Fernando Alonso Getting Up To Speed
After making a slow start to his return, Fernando Alonso has been getting up to speed quickly in recent races, and is looking to build on his fine ninth-place finish from last weekend.
"It's the third race of our first triple header this season so I made sure to take some time to recharge the batteries ahead of this weekend. It's my first time experiencing back to back races at the same venue in Formula 1. But I am looking forward to getting back to the track for another race here and to keep the momentum going. As we saw last weekend qualifying and traffic management can be difficult with it being such a short lap. Tyre management is also key here and the compounds are a step softer this weekend which presents a new challenge. The weather is also very unpredictable, where one minute it's clear blue skies with high temperatures, and the next it's pouring down with rain and possible thunderstorms. We enjoy these challenges as drivers and I think this makes racing here twice in a row quite interesting as you try to adjust and perfect your weekend," said Alonso.
Second Chance For Esteban Ocon
After finishing in 14th and missing out on the points last weekend, Esteban Ocon is looking forward to having a second crack at the Red Bull Ring at the Austrian Grand Prix.
"There's no better opportunity than to comeback straight away at a back to back race. We have some ideas to explore and things to test to see what we can do to improve the performance. I'm feeling motivated and determined to get back into the top ten this weekend, and I'm looking forward to it. I've relaxed for a couple of days near the circuit where I'm staying. Austria is a great location to unwind, so that's been quite enjoyable. I've mixed a little bit of training with some fun activities like mountain biking, which has been great. It's the last race of the triple header and I want to cap off this segment of the season with a strong result," added Ocon.
New Tyre Compound For Austria
Austria will feature the C5 compound for the first time, something that has given Ciaron Pilbeam another puzzle to help solve for his drivers.
"We have the C5 compound this week, which we've never had in Austria before, so that brings a bit of an unknown. At a normal race weekend, the Friday plan is fairly standard and the information you need to gather doesn't vary much. That is different this weekend as we already have information on the C3 and C4 and now we need to look at the C5. It will have more grip than the C4 and probably higher degradation as well. We'll need to learn how high the degradation is and whether that pushes you towards a two-stop race strategy," concluded Pilbeam.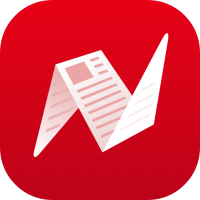 This is original content from NewsBreak's Creator Program. Join today to publish and share your own content.