An Illinois visitor who disobeyed Yellowstone National Park laws and approached a big mama grizzly bear to take a photo will be sentenced to four days in prison.
Samantha Dehring, 25, of Carol Springs, was fortunate to escape major injury during the terrifying May 10 encounter with the enormous wild animal that was guarding her three cubs on Roaring Mountain in Yellowstone.
Dehring, who pleaded guilty Wednesday to wilfully remaining, approaching, and photographing wildlife within 100 yards, was sentenced to four days in federal detention as well as a $1,000 fine and a $1,000 payment to a Yellowstone wildlife conservation fund.
She was also barred from entering the park for a year.
When other park visitors saw the grizzly, they gently moved back, but Dehring stayed behind to take photos.
The protective mama bear lunged at the tourist for a brief moment before returning her attention to her cubs.
As of Friday, a video of the horrific incident had been seen over 121,000 times on Instagram.
One response read, "What an idiot."
After following Dehring down via social media, park officials announced accusations against her in July.
She apparently shared numerous images of the bears on Facebook, stating on one of them that Yellowstone's natural beauties had "absolutely floored" her.
In a statement released Thursday, Acting US Attorney Bob Murray stated, "Wildlife in Yellowstone National Park is, indeed, wild."
They explained that it is not a zoo where animals can be seen safely within a fenced enclosure. The animals are free to roam in their native habitat and will react appropriately if they are endangered. They shared that it is completely foolish to approach a sow grizzly with cubs and that Dehring is a criminal defendant rather than a mauled tourist because of pure luck.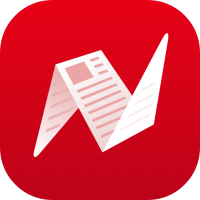 This article is for educational and commentary purposes only. It should not be considered safety advice. Please consult a professional before making any decisions that could impact your safety. Quotes may have been slightly edited for editorial, grammar, and contextual purposes.