California schools will now be forced to teach your child about America's "racist past." California became the first state to make ethnic studies a required class for high school graduation on Friday, after more than five years of intense scrutiny and effort to help learners realize the past and present hardships and contributions of Black, Asian, Latino, Indigenous Americans, and other groups who have experienced racism and marginalization in America.
Despite opposition from across the political spectrum, the bill received overwhelming legislative approval and was signed into law by Gov. Gavin Newsom, who had vetoed a nearly identical bill last year. He advocated for an updated and finished state ethnic studies curriculum guide at the time, one that would be balanced, fair, and "inclusive of all communities," he stated.
The state Board of Education completed and approved the updated teaching guide in March. Graduates in 2030 would be the first to be subjected to the requirement.
In a signing statement, Newsom added, "Ethnic studies courses enable students to learn their own stories — and those of their classmates." Ethnic studies would "help expand educational opportunities in schools, teach students about the diverse communities that make up California, and boost academic engagement and attainment for students," according to a press statement from his office.
Ethnic studies in California schools will move forward as a compromise between proponents of an aggressive, anti-imperialist approach and critics who claimed the previous version of the state teaching guide was riddled with radical ideology, obscure academic language, and anti-capitalist bias.
These parts were toned down, and the experiences of Jewish, Armenian, and Sikh populations in the United States were added.
With the matter clearly settled at the state level, the fight might now go to schools and school districts, entangling them in a tumultuous political battle over critical race theory and how much of it is taught in the state's ethnic studies curriculum. Boards of education are required to hold public hearings on the courses they want to offer.
Students in Glendale, for example, could study the Armenian immigration experience in that community because of its substantial Armenian American population.
Students in the Class of 2030, who will begin high school in the fall of 2026, must pass at least one one-semester course, according to the law. By 2025, all public high schools will be required to provide such a course.
Secretary of State Shirley Weber, a longstanding professor of Africana studies and a former member of the Instructional Quality Commission, which assessed the model curriculum, believes California stands out because of its successful push for ethnic studies.
The Legislature's five "diversity caucuses" — lawmakers who identify with and evaluate legislation with sensitivity to Asian Pacific Islanders, Black people, Jews, Latinos, and Native Americans — issued a joint statement of support after the bill passed with overwhelming support in both the Assembly and the Senate.
The final teaching guide, however, is too diluted, according to those who created the original text. They opposed to the expansion's scope beyond the four ethnic groups that have traditionally been studied: Latinos, Asian Americans, African Americans, and Indigenous peoples — those who lived in the Americas before European invaders arrived. They were not invited to participate in the revision and have withdrawn from it.
Despite this, one of the group's leaders praised the new graduation requirement.
Theresa Montao, a professor of Chicana/o studies at Cal State Northridge, remarked, "It's past time that we addressed the demographic imperative." The fight over ethnic studies classes began in the 1960s, she said. "In California, pupils of color account for 70% of the student population. They go through 12 years of schooling, studying everything from arithmetic to biology, yet it takes them 53 years to acquire a single course on something that is relevant to their own personal history."
Montao and others who supported the initial draft of the teaching guide are bothered by two elements of the bill.
The bill clearly encourages school districts not to use anything from the original text that was removed. Before being authorized at a later meeting, the new law also requires that course materials be made available for public scrutiny, including a public hearing.
These two provisions, according to Montao, could lead to litigation and riotous board meetings, when educators could be intimidated by the uneducated or hostile. She emphasized that opposition to ethnic studies has already become a rallying cry for the political right.
Protesters descended on the Los Alamitos Unified School District earlier this year, claiming that a proposed ethnic studies program and social justice learning resources would spread "hate for America and everything it stands for." Others disputed those claims, and the instructional materials were subsequently accepted by the Board of Education.
Newsom defended Montao's objections to the amendments.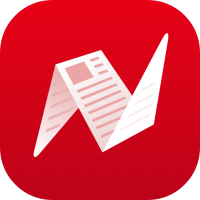 This is original content from NewsBreak's Creator Program. Join today to publish and share your own content.