For a state that is tired of fight invisible enemies, times have been tough lately, but experts warn of yet another crisis that can turn into a catastrophe soon if people are not educated. It is once again up to officials to guide citizens to make wise decisions in their day-to-day lives. 
It makes a lot of people sweat including its victims. Back-to-back heat waves swept across the Southwest in 2020, killing hundreds of people and left tens of millions of others sweating in triple-digit temperatures. The days were difficult, and the nights were even worse. Southern California shone like an ember on heat maps, with its normally temperate coast tinted orange and it's inland cities and desert towns a deep, blazing purple.
A 73-year-old man went to work excavating cable trenches at a mobile home park outside of Desert Hot Springs in Riverside County on Aug. 20. He became ill after many hours and returned home to a trailer with no air conditioning. That evening, his nephew discovered him lying still in the dirt driveway, where he had collapsed due to cardiac arrest. He was pronounced dead on the spot by EMS.
A woman's family assumed she would be safe inside her assisted living home in Riverside when a second heatwave hit two weeks later. But, according to a coroner's report, she remained outside for hours on that 117-degree day and was last seen by personnel roaming around the facility's courtyard. Employees discovered her laying on the ground just after a shift change.
One of the deadliest repercussions of global warming is extreme heat. According to a Los Angeles Times investigation, California, which prides itself on being a climate leader, routinely undercounts the death toll and fails to address the mounting threat of heat-related sickness and death.
California's official data from death certificates attributed 599 deaths to heat exposure between 2010 and 2019, the hottest decade on record.
However, according to a study, the true cost is likely six times greater. Thousands of individuals died on exceptionally hot days than would have been expected during cooler weather, according to mortality data from this time period. Overall, the study indicates that 3,900 people died as a result of excessive heat.
California's undercount is one of the ways it overlooks the threat posed by heatwaves, which are becoming more frequent, more powerful, and with more deadly consequences as a result of climate change. Other states are acting more quickly to address this public health issue, which disproportionately affects the elderly and disadvantaged.
Extreme heat did not suddenly become a life-threatening concern to Californians. State executives had ignored years of internal warnings that the heat is growing more harmful. Heat-related hospital visits have been growing in several parts of California, notably Los Angeles County, for at least the last 15 years, according to data analyzed.
A successful state response, according to experts consulted by The New York Times, would include identifying and supporting susceptible populations, as well as putting in place a surveillance system to document when and where heat-related deaths and injuries occur. The California Department of Public Health, on the other hand, does not collect such real-time data. It can't say how many people died in last year's heat waves because it doesn't look at mortality records during extreme heatwaves, as Oregon and Washington's officials did this summer following days of record-breaking temperatures.
Extreme heat kills more Americans each year than any other climate-related disaster, including hurricanes, floods, and wildfires, but it goes unnoticed because it kills softly.
The impoverished, the infirm, the very young, and the elderly bear the brunt of climate change's consequences, as do other effects. According to state data, Black Californians are more likely than any other race to die from heat, with persons over the age of 65 being particularly vulnerable.
People die in stuffy houses, flats, and trailers that they can't afford to cool. They pass out in the sun while doing tasks they can't afford to lose. What is a nuisance to some is a life-threatening peril to others.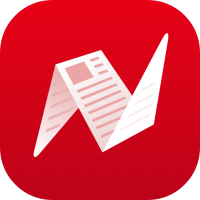 This is original content from NewsBreak's Creator Program. Join today to publish and share your own content.