Wildfires ripping through California have prompted new emergency evacuations to be ordered Monday as the KNP Complex fire, which is burning in Sequoia and Kings Canyon National Parks, produced a giant pyrocumulus cloud and advanced toward hundreds of historic cabins near the park's southern perimeter.
The Tulare County Sheriff's Office issued evacuation orders for Mineral King Road between Highway 198 and the Oak Grove Bridge, as well as Mineral King Drive from Highway 198 to the Sequoia National Park boundary, advising residents to leave immediately.
The evacuations occurred just days after similar orders and warnings were issued along the fire's northern and western perimeters, ranging from Wilsonia to parts of Fresno. The most recent evacuation map can be seen here.
A ridge of high pressure was trapping heat and smoke above the 67,708-acre fire, which was 11 percent contained Monday as it continued to feed on drought-dried terrain and arid air, according to fire authorities.
Downslope winds overnight drove embers flying past containment lines, posing fresh hazards to residents and homes along the fire's southern boundary, triggering the latest evacuation orders, according to Patterson.
The fire was roughly four miles from the edge of Mineral King Road by Monday morning, he added, and about 65 historic cabins in Mineral King, Cabin Cove, and Silver City were in the line of fire.
Firefighters have been removing foliage, installing sprinklers, and wrapping some of the century-old houses in protective foil for several weeks. The majority of the cabins are made of wood, which is quite flammable.
Crowe, reached by phone Monday, said the KNP Complex had already evacuated some areas of the area, and that the orders had been dropped for a few days before being restored and expanded due to increasing conditions. He reported the fire had jumped Paradise Ridge, a natural barrier, and was advancing down the mountain toward Mineral King Road.
Clouds that form over hot, smoky fires have been known to produce fire whirls and lightning, which can start new fires.
The San Joaquin Valley Air Pollution Control District has extended its air quality notice until Tuesday, warning people in at least nine surrounding counties that harmful particulate matter from the KNP Complex and the nearby Windy fire could cause health problems.
Officials encourage those who can see or smell smoke to stay indoors with windows and doors shut, use air purifiers when possible, and wear masks if necessary.
While the southern edge of the KNP Complex was a top concern Monday, Patterson said the flame was still active on practically every front.
Most of the Giant Forest's beloved sequoia trees survived quite undamaged.
Monday was expected to be another warm, dry, and breezy day, according to Mackensen, but the possibility of precipitation later in the week offered some hope.
Officials say the Fawn fire in Shasta County, which spread to over 8,600 acres and destroyed 185 houses over a 10-day period, is now 100 percent contained.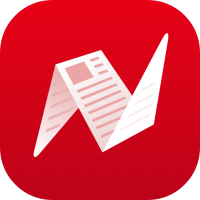 This is original content from NewsBreak's Creator Program. Join today to publish and share your own content.