The effort to establish a public bank in Los Angeles is picking up steam again after a long break.
The City Council approved Tuesday to start the process of researching the feasibility of founding a city-owned bank and developing a business plan to do so.
A public bank, according to proponents, would save the city money on banking costs, expand loan availability for small businesses in underdeveloped areas, and help finance affordable housing and green energy programs. Critics of the Los Angeles idea have questioned whether the city can run a financial institution in a practical manner.
Public banks are being considered in a number of places, including San Francisco, Seattle, and Philadelphia, but none have yet been founded.
Former Councilman Herb Wesson proposed the notion of establishing a public bank in Los Angeles in 2017. Los Angeles voters rejected a ballot proposition the next year that would have changed the City Charter to allow for the establishment of a city-owned bank.
Wesson, who was the president of the City Council at the time, had framed the referendum as a way of assessing public banking support in the community.
When Gov. Gavin Newsom signed a state bill permitting California towns and counties to establish public banks in October 2019, the movement acquired new impetus. Wesson introduced the motion that was voted on Tuesday the same week that Newsom signed the law.
Newsom signed a bill into law on Monday that lays the basis for a possible statewide public banking option. San Francisco's Board of Supervisors unanimously approved an ordinance earlier this summer that establishes a working group tasked with developing a business model for a future public bank.
Price claimed the pandemic had exposed flaws in the banking system at a press conference after the motion passed.
Many in his area, which extends from the Los Angeles Convention Center to South Los Angeles, failed to access existing financial assistance programs and services due to hurdles placed by established banking institutions, according to the councilman.
Public banking has also been welcomed as a climate change mitigation tool by progressive environmental campaigners, who point to the potential it would provide cities in terms of financing and lending for green initiatives. Many of the activists who gathered on the steps of City Hall for Tuesday's press conference wore Green New Deal t-shirts and held signs that said "No Fossil Fuel Money."
The construction of a city-owned financial institution is still a long way off, and the City Council will wait until a consultant has been recruited and their report has been finished before making a decision. The motion also directs city officials to develop a timeframe for the process, which would involve the ultimate filing of an application for a bank charter to state regulatory authorities.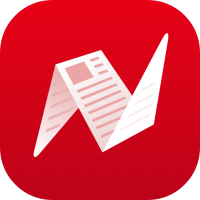 This is original content from NewsBreak's Creator Program. Join today to publish and share your own content.