Facebook CEO, Mark Zuckerberg is silent as the world panics. $160 million in global damages is being lost every hour Facebook is down. But how did this catastrophe happen?
Here's what we know:
Facebook, Instagram, and WhatsApp have been offline for 5 hours and are ongoing.
New York Times says it is unlikely a hack.
FB employees are also unable to enter the building in the morning.
Servers are likely behind the problem.
Facebook stocks down 5%.
Zuckerberg just lost $7 billion, says Bloomberg. (So far)
Global loss is totaling around $160 million/hr according to Netblocks.
On Monday, Facebook and its family of applications, including Instagram and WhatsApp, fell down at the same time, disrupting a key communications platform used by over three billion people across the world and adding to the pressure on a company already under fire.
Users reported seeing error warnings in Facebook's apps, which include Facebook, Instagram, WhatsApp, Facebook Messenger, and Oculus, around 11:40 a.m. Eastern time. Facebook has vanished from the internet in less than five minutes. According to Downdetector, which analyzes web traffic and site activity, the sites were still down hours later.
Although technology outages are regular, having so many apps from the world's top social media firm go black at the same time was rare. In 2019, Facebook experienced its most recent major outage, when a technical issue paralyzed its sites for 24 hours, demonstrating that even the most powerful internet businesses can be destroyed by a hiccup.
The cause of the outage remains unknown this time. According to an internal memo and employees informed on the situation, Facebook's security experts were still trying to uncover the root issue several hours after the occurrence. Two members of the company's security team, who spoke on the condition of anonymity because they were not authorized to talk publicly, said a cyberattack was implausible because a single hack would not damage so many apps at once.
According to security experts, the issue was most likely caused by a misconfiguration of Facebook's server computers, which prevented individuals from connecting to its platforms like Instagram and WhatsApp. Companies usually roll back to their prior setup when such errors occur, but Facebook's issues appeared to be more sophisticated, requiring some human modification.
"We're aware that some people are having trouble accessing our apps and products," Facebook spokesman Andy Stone wrote on Twitter. We're working hard to restore normalcy as soon as possible, and we regret for any inconvenience."
The outage sparked indignation and laughter online, with individuals lamenting and mocking their inability to use Facebook and Instagram on Twitter. The hashtag #facebookdown immediately became popular.
The outage, however, was a setback for small businesses and others who rely on the network for outreach and advertising, as well as millions of people who use Facebook and its apps to communicate with friends and family all over the world.
For several years, the firm has been attempting to merge the underlying technical infrastructure of Facebook, WhatsApp, and Instagram.
The problem on Monday, according to John Graham-Cumming, the chief technical officer of Cloudflare, a web infrastructure company, was most likely caused by a misconfiguration of Facebook's servers.
Computers use a mechanism similar to a phone's address book to transform URLs like facebook.com into numeric internal protocol addresses. According to him, Facebook's problem was analogous to removing people's phone numbers from under their names in their address book, making it hard to contact them. Some of the systems that underpin Facebook's internet infrastructure are provided by Cloudflare.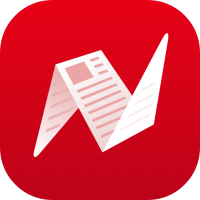 This is original content from NewsBreak's Creator Program. Join today to publish and share your own content.