A "dirty" neglected intersection that's costing lives. For vehicles, pedestrians, and bikes, Los Angeles features some of the most dangerous intersections in California. According to the National Highway Traffic Safety Administration, Los Angeles is one of four counties in the country that accounts for 10% of all pedestrian deaths. Over the last five years, the number of fatal crashes in Los Angeles has climbed by 32%.
There is one intersection in particular, where Sepulveda Boulevard meets Sherman Way in Van Nuys, that produces greater traffic congestion for vehicles and pedestrians than any other in Los Angeles.
The Los Angeles Police Department documented 47 collisions around the intersection last year, the most number of any intersection in the city. At the corner, which is surrounded by strip malls, 16 lanes of traffic converge. A bustling I-405 on-ramp is just a few blocks away.
According to Michael Owens, manager of Valley's Finest Barber Lounge, drivers traveling north on Sepulveda Boulevard frequently try to rush through the intersection onto Sherman Way before the dedicated left-turn light turns red.
There are numerous intersections in Van Nuys that are prone to collisions. Just a few blocks south, at Sepulveda and Burbank Boulevard, is the third-most hazardous intersection. Last year, it was involved in 40 collisions. A few blocks to the east, at Sherman Way and Woodman Ave., there were 34 collisions.
The Los Angeles Mayor's Office created Vision Zero in 2015 with the objective of eliminating traffic-related deaths by 2025, but progress has been slow.
The High Injury Network is a term used by the city's Department of Transportation to describe the streets where the majority of traffic collisions occur. On these streets, the network is utilized to identify and prioritize safety improvement projects, as well as education and enforcement strategies.
The High Injury Network includes all four Van Nuys intersections with the greatest traffic collisions.
Valley Glen featured multiple intersections in the top twenty most dangerous intersections list.
Van Nuys was also the neighborhood with the most collisions, coming in second place. The only neighborhood with more was Downtown, which is one of the city's most heavily populated and congested areas.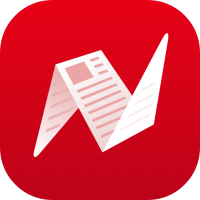 This is original content from NewsBreak's Creator Program. Join today to publish and share your own content.