593 United Airline workers will be fired for not choosing to get the vaccine. Yes, you heard right. United Airlines has announced that employees who refuse to get a COVID-19 vaccine in contravention of company policy will have their job terminated.
More than 99 percent of the company's 90,000-plus employees have been vaccinated, according to a memo.
A representative for United Airlines stated that the airline has started the process of terminating the employment of 593 individuals who have refused to comply with the company's vaccine policy.
"For the less than 1 percent of people who decided to not get vaccinated, we'll, unfortunately, begin the process of separation from the airline," the letter said. "This was a tough choice to make, but the safety of our employees has always come first. The epidemic is currently killing over 2,000 people every day — a 65 percent rise in only 30 days — and the most effective method to keep our people safe is to ensure that they get vaccinated."
The decision comes after the Biden administration imposed a broad workplace vaccine mandate mandating COVID-19 immunizations or weekly virus testing for companies with more than 100 employees. Members of the United States military, as well as federal employees, must be vaccinated.
More businesses have established their own vaccine mandates in response to the current COVID-19 outbreak, with the aim of boosting employee pressure to obtain the injections.
According to a recent decision published by the Justice Department, federal law does not prevent public agencies and private companies from requiring COVID-19 vaccinations while using emergency use permission.
On Wednesday, the United States reached a significant milestone: at least one dose of the COVID-19 vaccine has been administered to 200 million individuals in the country.
According to the most recent statistics from the US Centers for Disease Control and Prevention, about 212.6 million individuals, or 64 percent of the adult population in the US, have gotten at least one dose of the COVID-19 vaccine.
President Joe Biden, as well as other companies and state governments throughout the country, have issued vaccination requirements as the number of Americans receiving vaccinations has plateaued.
United Airlines' decision to terminate workers for refusing to get vaccinated may be the first of many.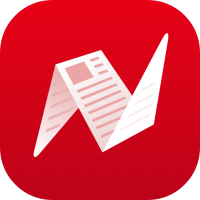 This is original content from NewsBreak's Creator Program. Join today to publish and share your own content.