America woke up to a shocking notice from Treasury Secretary Janet Yellen as she told legislators on Tuesday that unless Congress acts fast to extend the country's borrowing capacity, the federal government would run out of cash to pay its obligations by October 18.
Senate Republicans rejected a plan to raise the debt limit and avoid a government shutdown on Friday on Monday evening. Republicans in the Senate have indicated they would back a stand-alone bill to extend government spending, but they have generally resisted Democratic attempts to suspend the debt limit as part of a larger push to derail President Biden's economic plan. On Tuesday afternoon, Senate Democrats attempted to increase the debt limit once again but were stopped by Senate Minority Leader Mitch McConnell and other Republicans.
The warning came at a Senate Banking Committee hearing, and it comes amid a stalemate in Congress over the so-called debt limit. On Monday, Senate Republicans defeated a bill to raise or suspend the debt limit.
Given the uncertainty of the government's financial flows, Yellen warned the precise date may vary. But she made it clear that failing to reach an agreement by mid-October would result in the country's first default, which she characterized as "catastrophic" for the economy.
Yellen told senators that it would be "It would be disastrous for the American economy, for global financial markets, and for millions of families and workers,"
She cautioned that if the federal government is unable to borrow additional money, Social Security payments, child tax credits, and military pay may all be endangered.
McConnell has tried to compel Democrats to increase the debt limit via a more time-consuming procedure known as "reconciliation," which Schumer described as "risky" on Tuesday. Senior Democrats have openly opposed reconciliation, which just needs a simple majority in the House and Senate. According to a Democratic source familiar with the conversation, such a move was among many possibilities considered by Biden, Schumer, and Pelosi in a call Monday afternoon.
The Democrat, who spoke on the condition of anonymity to disclose a private discussion, said no decisions had been made. Politico was the first to report on the details of the conversation.
The process of reconciliation, which Democrats intend to use to push some of Biden's spending proposals, may take weeks and compel party members to take politically difficult votes. Schumer has privately warned other Democratic senators that the procedure would be "burdensome and untenable," according to the Democratic source, even as he, Biden, and Pelosi debate it as a possibility.
Yellen warned that simply speculating on a default might cause financial markets to tremble. She remembered a previous impasse in 2011, when Congress delayed until the last minute to increase the debt ceiling, resulting in higher borrowing rates for both the government and consumers.
Sen. John Kennedy, R-La., questioned Yellen on why Democrats don't just increase the debt limit on their own, avoiding the requirement for GOP backing via a procedural maneuver.
It's an argument Yellen has been making privately to top Republican legislators in recent weeks, notably McConnell and Rep. Kevin Brady of Texas, the House Ways and Means Committee's leading Republican. According to attendees, Yellen presented a systematic, economic argument for increasing the debt limit, warning of economic disaster if the debt ceiling were to be breached.
Republicans, on the other hand, have consistently refused to participate, citing the Democrats' solo effort to pass a $3.5 trillion package funding their social-safety-net, health-care, and climate-change priorities — despite the fact that the debt limit would have to be addressed regardless of whether or not that separate bill passes.
Investors seem to be concerned about the political impasse, which comes at a time when rising inflation and the ongoing epidemic are already wreaking havoc on markets. Stocks dropped significantly on Tuesday, as government bond yields rose.
The process of passing the debt-ceiling increase may take as long as two weeks, according to budget experts, and it comes at a time when Democrats are also attempting to push Vice President Joe Biden's vast economic agenda. That should give them ample time to increase the debt ceiling, but it also leaves them with very little room for mistakes.
While Yellen emphasized the date of October 18, she also said that variations in the federal government's financial flow, which have been worsened by the epidemic, made exact forecasts impossible.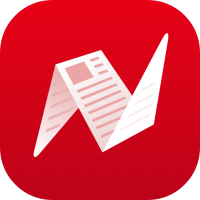 This is original content from NewsBreak's Creator Program. Join today to publish and share your own content.